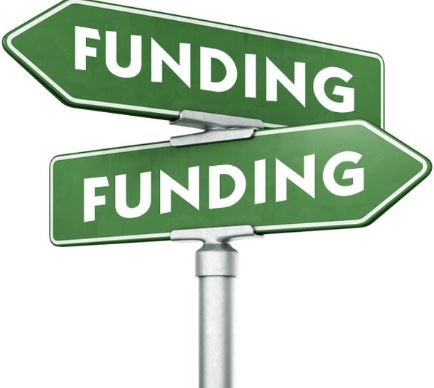 Dún Laoghaire-Rathdown Local Community Development Committee is pleased to announce that grant applications are being invited under the national Community Enhancement Programme (CEP) 2020. This scheme with a total budget of €2m was announced by the Minister for Rural and Community Development on the 22nd June 2020. The funding is targeted at improving facilities available to communities in order to address disadvantage, in a manner consistent with each area's Local Economic and Community Plan.
The CEP Grant Scheme is funded by the Department of Rural and Community Development and administered by the Local Community Development Committees (LCDCs) in each Local Authority area with the support of their Local Authority.  The total funding allocated for the Dún Laoghaire-Rathdown area is €62,318 (to be administered by Dún Laoghaire- Rathdown LCDC).
It is recommended that some funding be ring-fenced for small capital projects of up to €1,000 or less with the remaining funding being directed towards larger capital projects. The programme can also fund or partially fund larger scale capital projects to address disadvantage. DLR LCDC has determined the maximum grant amount that will be awarded for a successful application under this scheme is €12,500. 
Applications should relate to strategic themes in the DLR Local Economic and Community Plan 2016-2021 in order to be eligible for consideration.
In line with the ethos of the Scheme, applications for funding for projects targeting the following (non-exhaustive) list of groups and issues, including complementarity with the DLR Local Economic and Community Plan, will receive priority:
Youth                                          

Older people

People with a disability

Immigrants

Refugees

Travellers

Ex-prisoners and families of prisoners/ex-prisoners

Projects promoting cultural activity

Projects promoting equality

Community development projects

Projects promoting integration

Projects which qualify under the Creative Ireland Programme 2017-2022 pillars
Applications are now invited by Dún Laoghaire-Rathdown County Council and can only be submitted through the dlr grants system. Click the following link and then select the appropriate title to commence this submission. If you have not used the dlr grants system before you will need to set up an account to make the submission.
Applications are to be received by 5 p.m. on the 10th September 2020