Vision For Community Wellbeing Statement DLR PPN
▸
Vision For Community Wellbeing Statement DLR PPN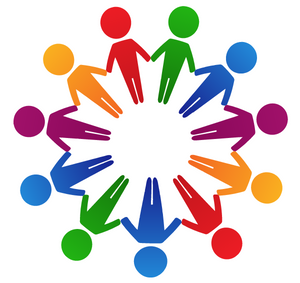 DLR PPN Vision for Community Wellbeing for this and Future Generations
Our society is a safe and tolerant one where inclusion is the norm, each individual is nurtured and is given the opportunities and supports needed to realise their full potential.
In this inclusive, open community, people respect, enjoy and celebrate the diverse cultures of its members, valuing its traditions and heritage and the Irish language. It is a community where a shared value of respect means that places, properties and public spaces can be all enjoyed together. A community where creativity and culture are supported and nourished.
Dun Laoghaire Rathdown is a community with a holistic approach to health and wellbeing, a positive environment where all are cherished and nurtured, where equal opportunities and inclusion are the norm. In this community its members' needs are prioritised and fully resourced, to ensure that everyone has equal and timely access to appropriate medical, patient-centred care. All the supports required for families and carers, young and old, will be readily available within the community and easy to access.
Young people will be supported in education and resources will be distributed fairly to ensure all in the community have equality of opportunity to thrive economically. There will be supports available to business both financial and training to assist local business to support persons into employment who may need additional assistance.
DLR will be an innovative model of the 15 minute city. An affordable and pleasant place to work and live and where everyone is supported to live in the area. The availability of resources and the facilities such as broadband and services to facilitate home/blended working.
The transport system is a reliable one and connects people living in the area to local facilities such as hospitals and schools and a shuttle service linking local towns and villages. Transport will be accessible, safe and provide easy access to the whole county, not just the city centre.
This will be a community where there is affordable, suitable housing, available for locals, young people can avail of affordable places to rent or buy, one where there is no housing crisis. There are community spaces such as gardens, community and sporting centres,where the community can meet to engage in sporting activities, socialise, learn and where information on the supports available is easily accessed. An area too where sensible planning prevails in order to preserve our communities.
Dun Laoghaire Rathdown rises the challenge to address Climate Change by preserving and protecting our natural environments for future generations to enjoy, by taking pride in our natural resources and ensuring that they are well looked after. There will be an emphasis on biodiversity, the environment will be clean and litter free. We will educate the community about sustainable living, and make efforts to lower our carbon emissions by using sustainable and active transport.
Dun Laoghaire Rathdown will operate an inclusive model of democracy with an emphasis on community leadership, one where more women and young people are encouraged to participate in local decision making. A place where its citizens of all ages, young and old, feel empowered to participate. DLR PPN continues to function as the conduit between the Local Authority and community.
Dun Laoghaire Rathdown is a county where listening is important; its county council actively consults, listens to and fully informs the community on its plans and continues to seek the opinions and views of the community as a whole.
This statement was ratified by the DLR PPN ant the June 2022 Plenary Meeting
Read the full report as a Flip Book or – Vision Statement Report.pdf
In autumn 2021 the people of Dun Laoghaire Rathdown were asked: "What Vision do you have for our Community, for now, and for Future Generations?" 
The consultation period ran from the 27th of September 2021 to the 8th of November 2021. During the consultation period, we hosted a series of 9 workshops with over 70 participants and launched a survey that received over 330 submissions.  In Spring 2022 a further consultation period was held this ran from 13th April to 4th May 2022 where we sought feedback on the Draft Vision and invited members and the people of Dun Laoghaire Rathdown to join one of the two online workshops which were held on, 26th & 28th April 2022 there was also the opportunity for those who could not attend to provide feedback by making a submission to an additional online survey or they could the print and complete the survey form and return it to us via email at enquiries@dlrppn.ie or post it to Dún Laoghaire-Rathdown Public Participation Network, The Old Post Office, 7 Rock Hill, Main Street, Blackrock, Co. Dublin.
The additional feedback was collated and incorporated into the Vision statement which was brought before the Plenary in June 2022 and ratified.  Membership at the June 2022 Plenary. Vision Statement Ratified 22 June 2022