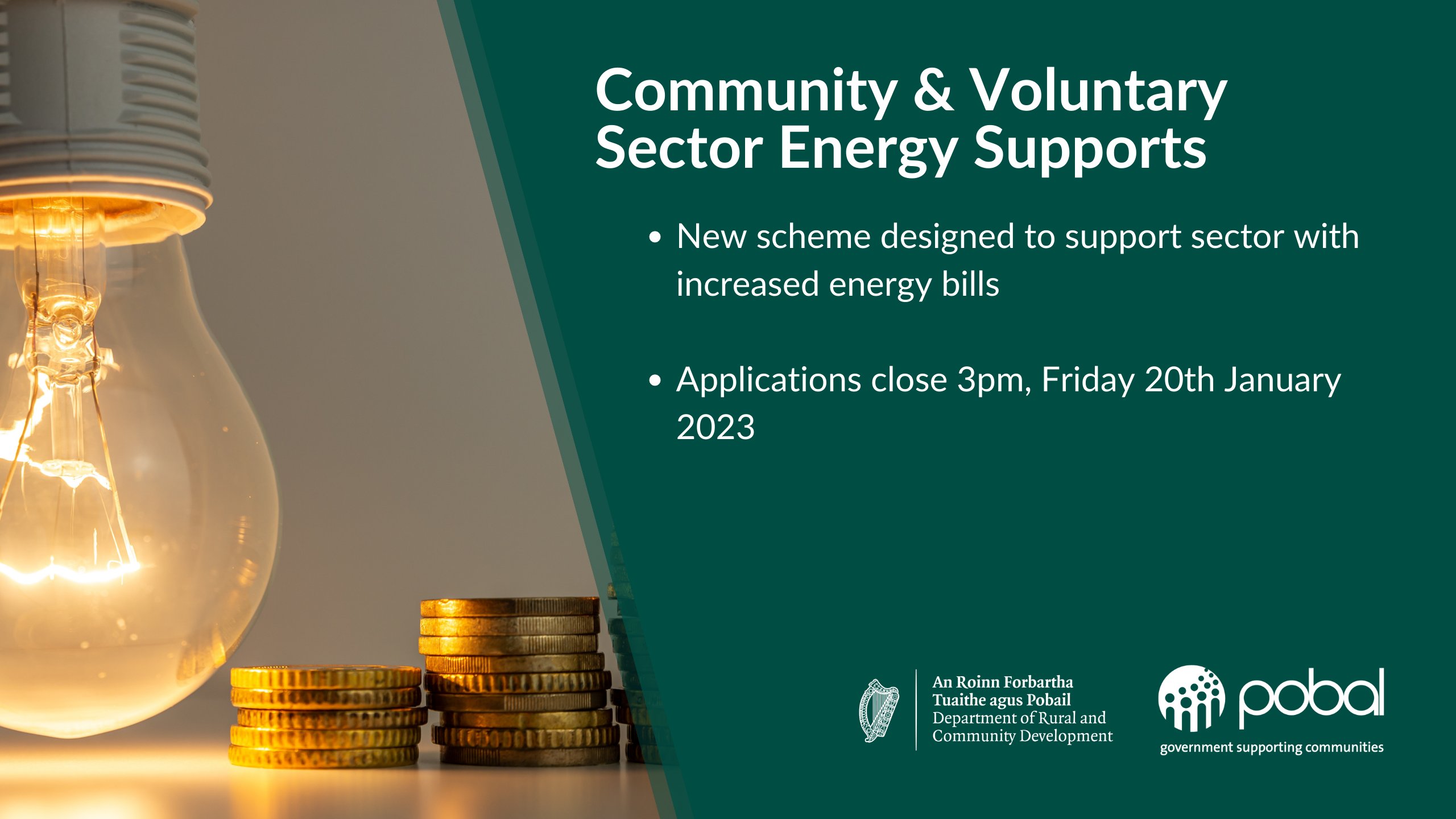 As part of a range of measures introduced in Budget '23 to meet higher energy costs across society, the Department of Rural and Community Development launched the Community and Voluntary Energy Support Scheme (CVESS) on the 21 November 2022.
The scheme aims to provide for a once-off payment to eligible charities and community and voluntary sector organisations towards their energy costs for 2022.
The scheme has re-opened for applications, and will close on Friday, 20 January 2023 at 3pm (15:00 hrs).
Organisations that have already submitted their application do not need to reapply.  Please note that the application process for organisations with multiple facilities or branches has been updated.
For further information, eligibility, and link to the application process please visit the Community and Voluntary Sector Energy Support Scheme – Pobal