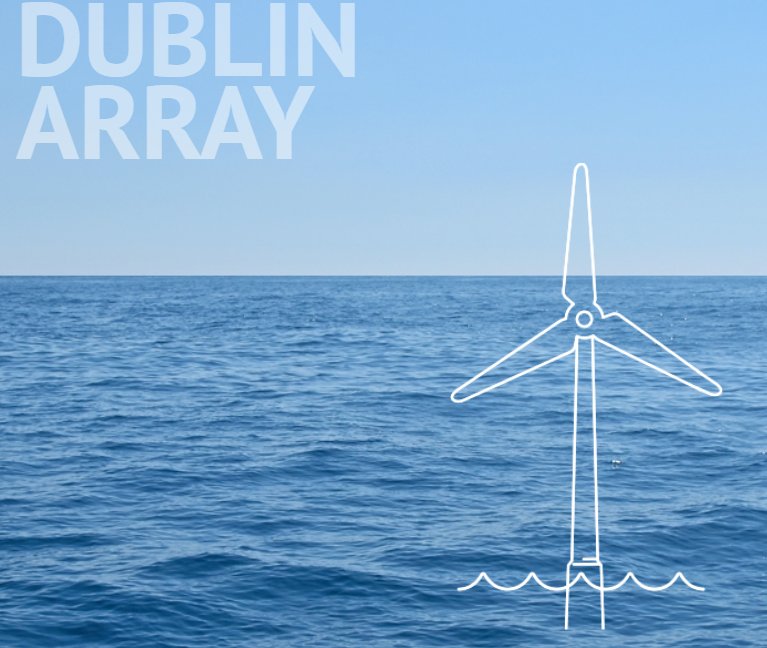 Final call for participation in Dublin Array public exhibition  
• Plans and photomontages of up to 900MW, 61 turbine wind farm available on website
• Nearly 5,000 visitors to consultation website, over 4,300 responses to Give Your View poll
• Only one more week to view public information platform, closing date 20 November 2020 
Only one week remains for the public to view the proposed Dublin Array Offshore Wind Farm online virtual public exhibition platform on the project website www.dublinarray.com. Although much of the information will be available on the website after this, it will not be in its current format. The public will still be able to engage with us via email and phone, but not on the consultation platform Give Your View. 
Peter Lefroy, Dublin Array Project Director, would like to thank people for taking the time to respond and to encourage more people to get involved, ask questions and let us know what they think.  He said:  
"Almost 5,000 people have visited the website and the virtual exhibition platform since we launched it in early October 2020, but we would like that number to increase. Your views matter to us.  We will factor your feedback into our final designs and plans before submission of our planning application, ensuring you have a chance to influence the final plan.  I would also urge residents to go online and sign up for project updates via our website. 
"Responses to our online poll, Give Your View, which has been widely shared via social media to residents of Dublin and Wicklow Counties, have been positive in the main with over 90 per cent of respondents indicating that they believe that Dublin Array is important to helping Ireland to meet its green energy goals. The Give Your View consultation is also available on the public exhibition platform for anyone who would like to share their view." 
If you have any questions, please get in touch with Eda Martin at eda.martin@rwe.com