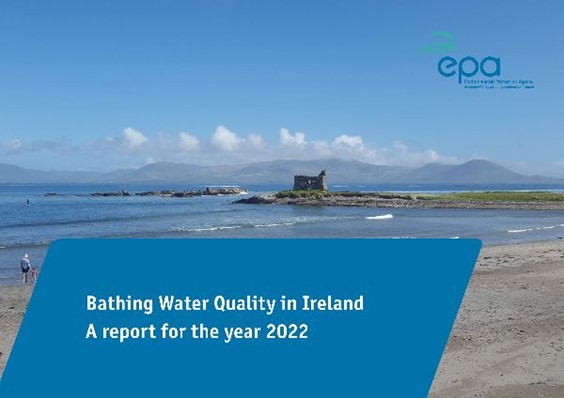 12 May 2023:
The EPA has published the Bathing Water Quality in Ireland report for 2022 which shows that water quality at the majority of Ireland's bathing waters meets or exceeds the appropriate standards.
Bathing Water Quality in Ireland for 2022
The quality of Ireland's bathing water is very high overall with 97 per cent (144 of 148) of sites meeting or exceeding the minimum standard.
Of these, 117 bathing sites (79%) had excellent water quality which is an increase from 115 in the previous year.
This is attributed to on-going management of bathing sites by local authorities and investment in urban wastewater infrastructure in recent years.
However, localised issues remain and 3 beaches have poor bathing water quality where swimmers are advised not to swim.
Swimmers and other water users' health would be further protected by local authorities officially designating more bathing sites and providing better information for those who wish to swim year-round.
As the June Bank Holiday weekend and the opening of this year's designated bathing season on 1 June approaches, swimmers are encouraged to check the latest water quality information for their local bathing site at www.beaches.ie.
The EPA will also be displaying any incidents affecting water quality on this website throughout the summer and on our Twitter account @EPABeaches
More information, including the report, an infographic and a map are available now on www.beaches.ie