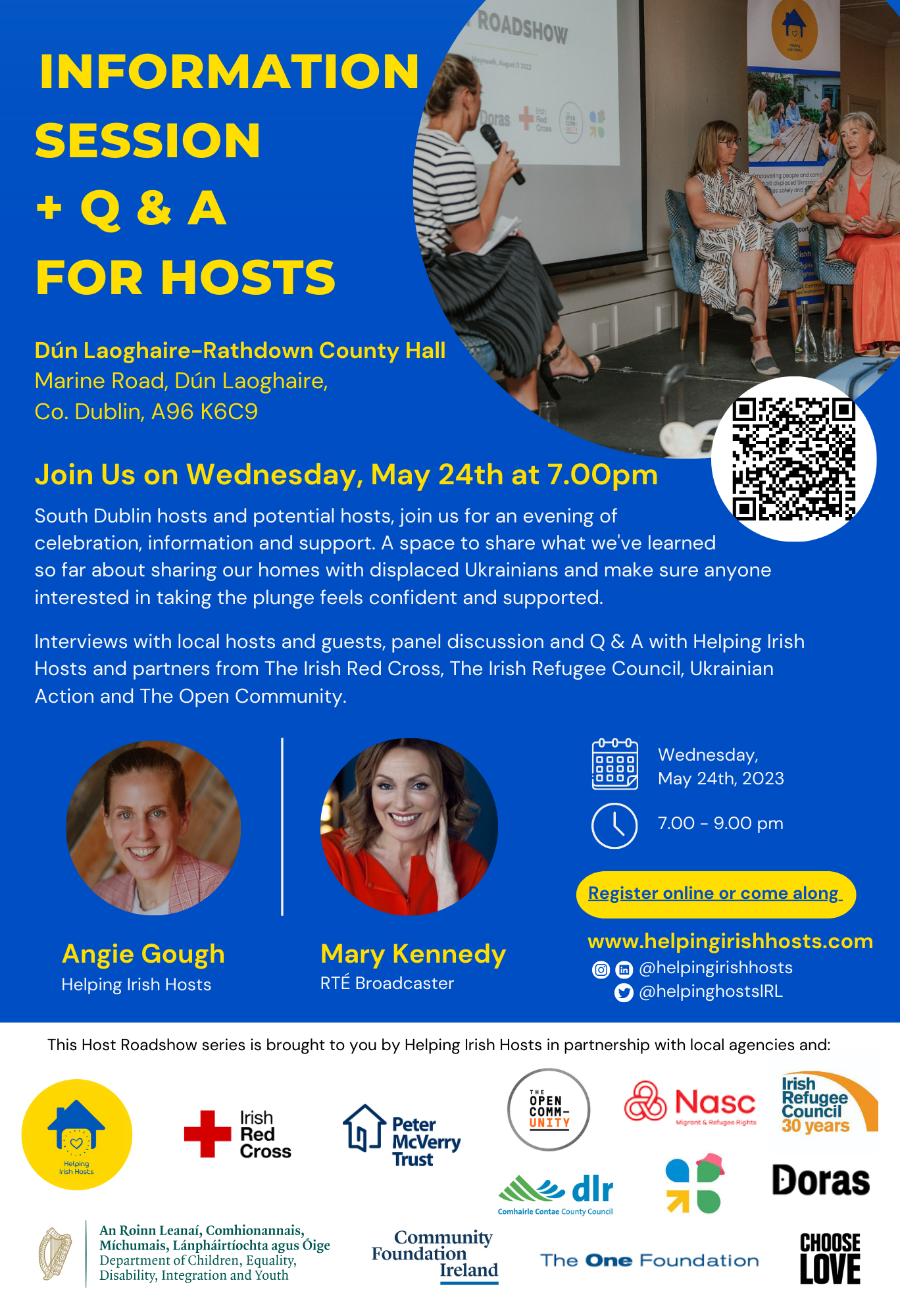 If you are currently a host or considering hosting displaced Ukrainians in your home, join us and @helpingirishhosts for an Information Roadshow in Dun Laoghaire on 24 May. The evening will be hosted by TV and radio presenter Mary Kennedy and feature stories from local hosts and guests as well as a panel discussion and Q&A with experts from @helpingirishhosts, @irishredcross, @ukrainianactionireland, @irishrefugeecouncil and @southsidepartnershipdlr.
This event, part of a nationwide roadshow series, is a space to connect with other hosts, celebrate our response as a community, get your questions answered, find out how to go about starting your hosting journey and what support is available locally.
To sign up, head to www.helpingirishhosts.com/news-events. We hope to see you there!