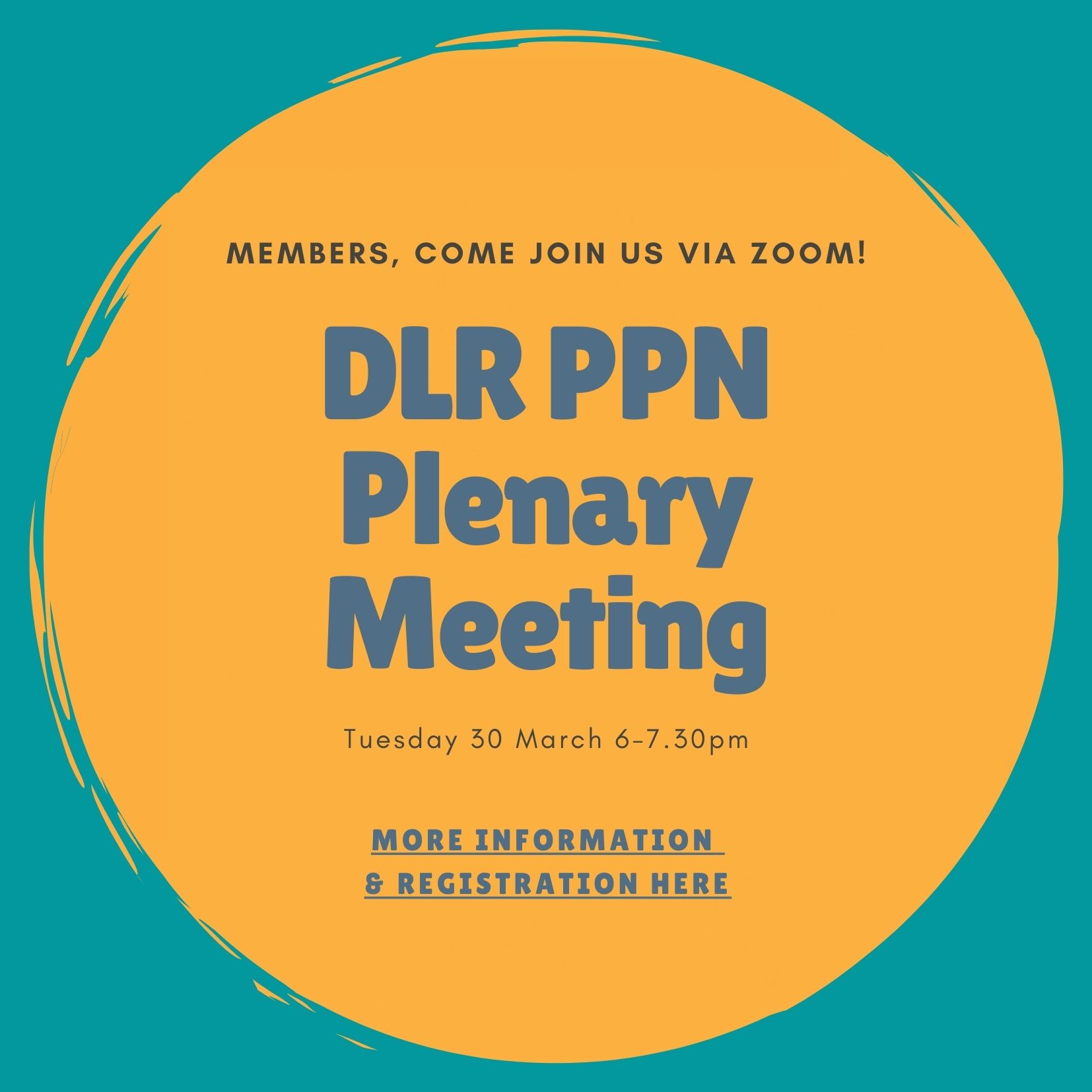 Updated 30/03/2021 – REGISTRATION HAS CLOSED.
The DLR PPN Plenary Meeting for all our members will take place on Tuesday, 30th March 2021, starting at 6.00pm until 7.30pm. The meeting will take place online, via Zoom.
The link to join the meeting will be sent one day in advance (on Monday the 29th of March). The Agenda for the meeting is available here and it includes the presentation of the DLR PPN 2020 Annual Report and the 2021 Workplan, as well as a presentation from the dlr County Council on the Draft County Development Plan 2022-2028 Consultation, which is open for submissions until the 16th of April.
Members are welcome to submit a motion to the DLR PPN by downloading the Word Document here and sending it to enquiries@dlrppn.ie. Motions should be submitted no later than Tuesday, 23rd of March.