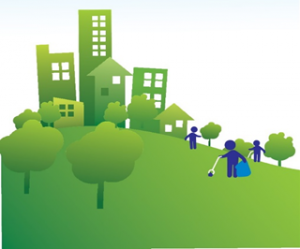 Message from Director of Infrastructure and Climate Change
The Tidy Districts Competition gives Dún Laoghaire-Rathdown County Council an opportunity to reward the many hard working resident associations and tidy towns groups in the County. It is as much a development programme as it is a
competition and results in long term environmental improvements in the estates, towns and villages of the County.
The competition has evolved over the years to focus not only on the visual aspect of the tidy district, but also education
and awareness.
We continue to support our communities by offering workshops, clean-up materials and funding via the dlr Grant
Scheme.
We are delighted to see communities putting such a strong emphasis on managing their estates in a manner that is
conscious of our natural heritage and environment.
The efforts of the volunteers are to be commended, who by giving up their own time, help to build community
relations. The competition also strives to foster a sense of pride in not only how well a place looks, but in how people
feel about their community. These groups take on the responsibility for their own local environments and these efforts
build better and more inclusive communities, not only for those who reside there, but for tourists and visitors to the
County alike.
I would encourage as many new groups as possible to enter the competition this year. I would like to take this
opportunity to thank all participants in the competition over the years. With the standard increasing year on year, it
can't be easy to pick a winner and I wish the participants and judges of the 2023 competition all the very best.
Paul Kennedy,
Director of Services
Infrastructure & Climate Change Dept.
Closing date for receipt of applications is 4pm on Friday, 23rd of June 2023. 
How to enter
• By email: tidydistricts@dlrcoco.ie or
• By post: Environmental Awareness, Infrastructure & Climate Change Department, County Hall, Marine Road, Dun Laoghaire, Co. Dublin, A96 K6C9.
All entrants will receive confirmation of receipt within 2 working days. If you do not receive confirmation please contact us immediately on 01-2054700, by email to tidydistricts@dlrcoco.ie or info@dlrcoco.ie
Access full Application Form here