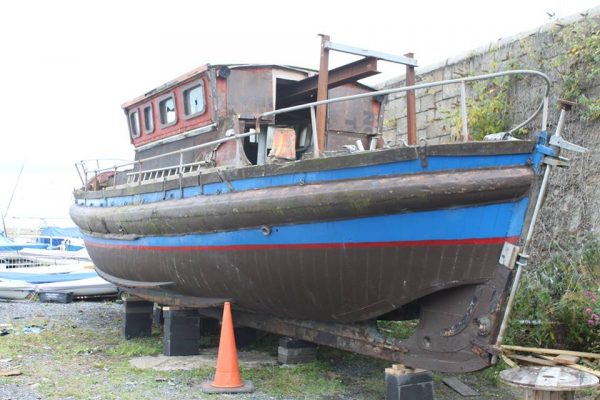 The Dunleary Lifeboat Restoration Project is moving along at a pace. At the moment the boat is stored in the boat yard in the Coal Harbour Dun Laoghaire. It can be easily seen from the access ramp to the Coal pier where the fishing boats tie up.
We are finalising an information leaflet that will tell the public about this project and what we would see as the Project's role in representing the town as well as our Maritime heritage at maritime events and festivals, also the educational value to Children and adults alike.
We also think this would be a great opportunity for people who would be interested in this sort of restoration for training and teaching skills in this field. There is a dedicated team working in the back ground and we will shortly be publicising this project to people in Dun Laoghaire and the surrounding area, to let them know the advantages of having a flag ship like this.