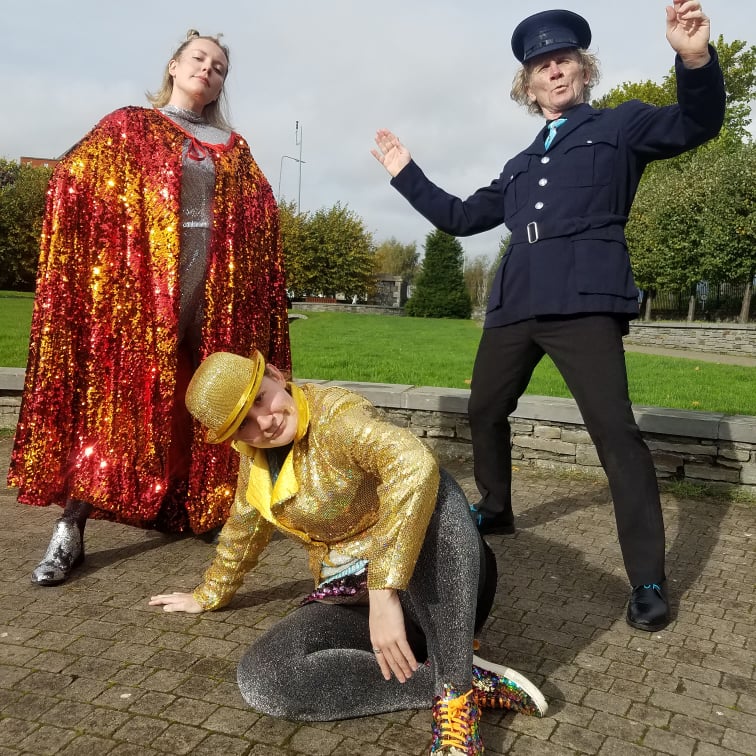 Smashing Times Theatre Company presents 'A Gathering on the Pond'.
Gathering on the Pond is a fun, theatrical show about biodiversity, climate change, and climate justice. This theatre performance for all ages highlights local Irish wildlife, along with simple steps that we can all take to protect it.
Based on themes of sustainability and promoting women in STEM, 'Gathering on the Pond' uses music, songs and lots of sparkle to engage with younger audiences. Written by Aoife Reilly, Mary Moynihan and Michael McCabe, and based on an original scenario by Mary Moynihan, 'Gathering on the Pond' makes complex themes accessible to audiences of all ages, and uses creative processes of music, song and dance for a fun and engaging theatre experience.
The performance will be followed by a post-show discussion with leaders in youth climate justice which finishes around 2:30 pm. Full description below.
Performances:
Dates: October 21st and 22nd.
Time: 1 pm
Location: DLR Lexicon Black Box Studio, Lexicon Library, Dun Laoghaire.
Workshops: 
Climate Justice Workshops for 20 places available each day before the performance.
Dates: Oct 21st and 22nd
Time: 11:30 am
Booking is essential as spaces available are limited. To secure a booking or for more information, contact Kate at (086) 893-3091 or Eodaoin at info@smashingtimes.ie