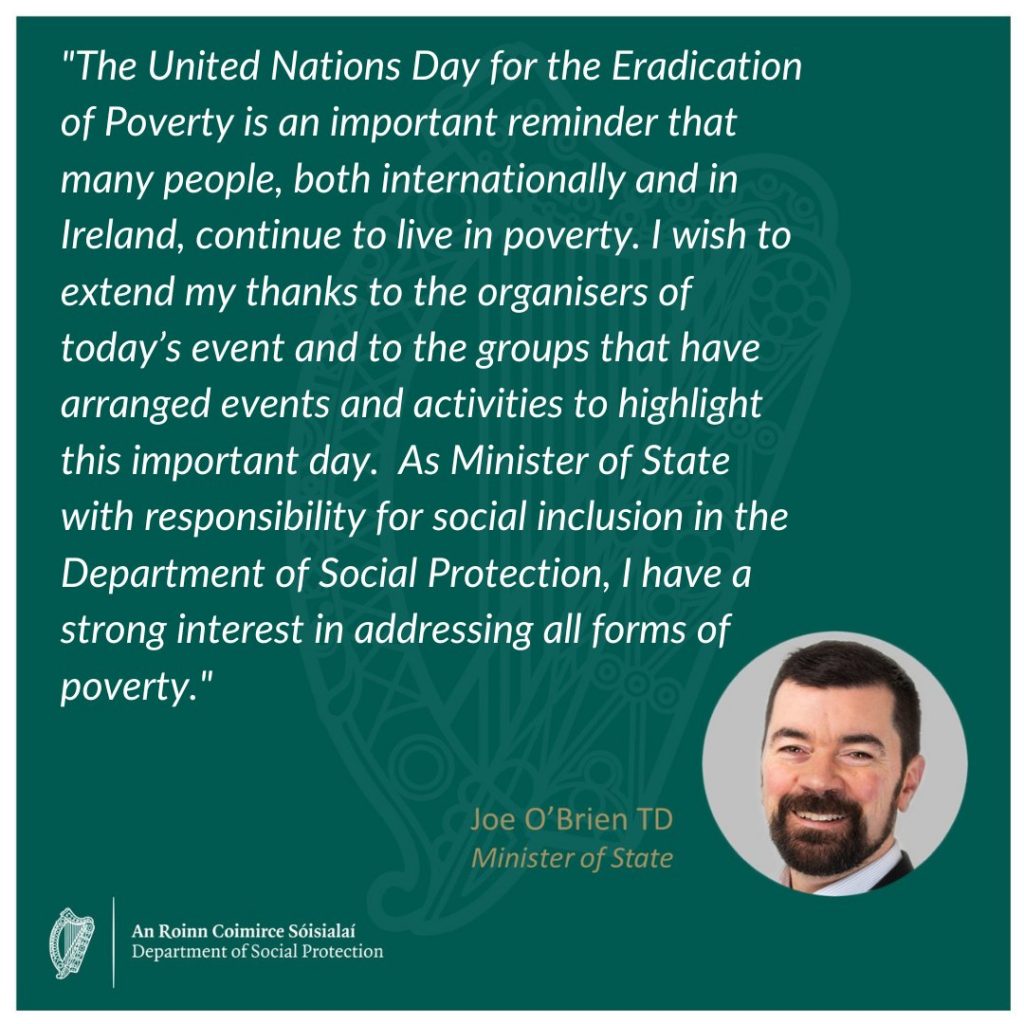 Minister of State with responsibility for Social Inclusion, Joe O'Brien, yesterday welcomed the United Nations International Day for the Eradication of Poverty.
The theme for 2022 is 'Respecting the Dignity of all Humanity: End Persistent Poverty'.
To mark the day, Minister O'Brien recently approved funding for 16 initiatives to raise awareness of the International Day for the Eradication of Poverty. The successful applicants cover a wide spectrum and include local community groups, charities and groups representing specific cohorts across Ireland. Projects are taking various forms, including workshops, community art exhibitions, promotional videos and photoshoots.
Anti-poverty organisations and groups were invited over the summer to apply for funding, up to a maximum of €3,000 per applicant, to organise local, regional or national activities to promote the day.
Speaking yesterday, Minister O'Brien said:
"The United Nations Day for the Eradication of Poverty is an important reminder that many people, both internationally and in Ireland, continue to live in poverty. I wish to extend my thanks to the organisers of today's event and to the groups that have arranged events and activities to highlight this important day.

"As Minister of State with responsibility for social inclusion in the Department of Social Protection, I have a strong interest in addressing all forms of poverty.

"The Roadmap for Social Inclusion, for which I have responsibility, has the ambitious target to reduce the level of consistent poverty to 2% or less by 2025. While we have made good progress in recent years towards that target, it is essential to maintain momentum and focus across government and society in order to reach this goal."