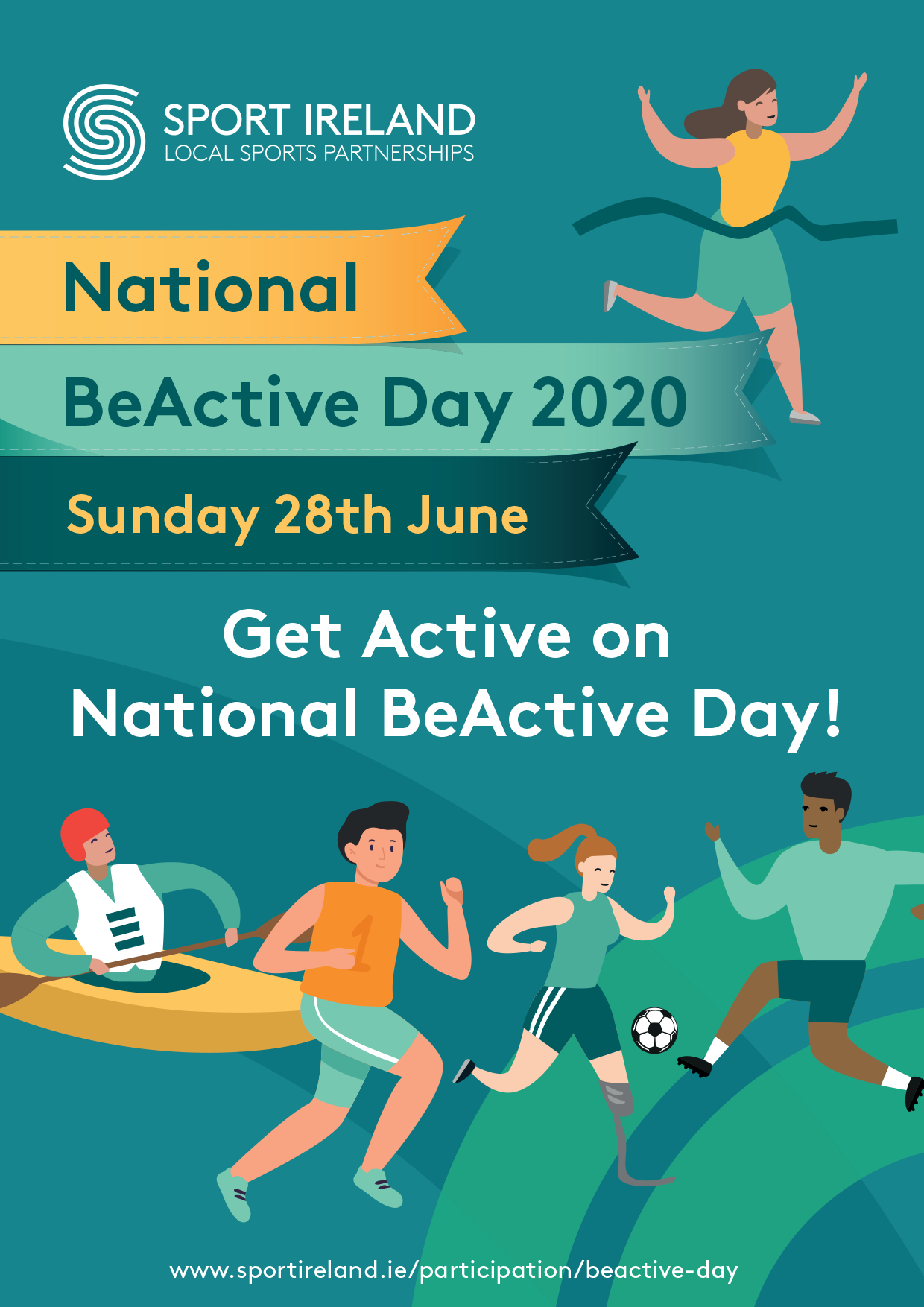 This is an initiative of Sport Ireland and all 29 of the Local Sports partnerships around the country to celebrate a day of physical activity and sport for all.  They would like to challenge all ages and abilities in the household to take part. You can do it just for fun or add a competitive element by keeping scores or splitting into teams. No matter what you do, they encourage you to be active and have some fun.
Dun Laoghaire-Rathdown Sports Partnerships have developed a printable list of games and activities to give you some inspiration, all of which are fully adaptive for people of all abilities and skill levels. With suggestions to make the games harder or easier, there is a game for everyone. Simply check out the attached brochure or log onto their website www.dlrsportspartnership.ie to check out the details and suggested activities.  Or why not create your own sports, games, activities, or challenges?
 To take part just follow these 4 simple steps:
·         Decide when you are going to do the activities and where
·         Get the household together and choose what activities you are going to do
·         Set up the activities and have fun taking part
·         Share your photos/videos on social media and tag @dlrSportsTeam, @SportIreland, your Local Sports Partnership and use #NationalBeActiveDay and be in with a chance to win some prizes.