Carbon budgets are part of a roadmap of actions that are set out in the Climate Action and Low Carbon Development (Amendment) Act 2021. The Act, which was signed into law in July of this year, commits Ireland to reach a legally-binding target of a climate neutral economy no later than 2050 (the "National Climate Objective"), and a reduction in emissions of 51% by 2030 compared to 2018 levels. The carbon budgets will determine the level of greenhouse gases that may be emitted in Ireland in a given five-year period and will be consistent with furthering the achievement of the national climate objective.
Under the Act, the Climate Change Advisory Council (CCAC) is tasked with preparing proposed carbon budgets based on the most up to date scientific evidence and analysis, and then presenting its proposal to the Minister. The CCAC submitted its first proposed programme of three consecutive carbon budgets to the Minister on 25 October 2021.
The Minister will consider the budgets proposed, consult with other relevant Ministers and with the public, amend the proposed carbon budget if appropriate, and present the budgets to the Government. Once approved by Government, the Minister will propose a motion in both Houses of the Oireachtas for approval of the carbon budget. The carbon budget shall have effect on and from the date on which a motion approving the carbon budget has been passed by both Houses.
Before making a recommendation to government, the Minister is now consulting on the CCAC proposal for the three economy-wide carbon budgets for the period 2021-2035. All interested parties are invited to share their views on the CCAC's carbon budget letter to Minister Ryan and the accompanying technical report, both published by the CCAC on 25 October 2021. The consultation document can be found below.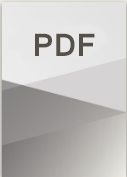 Public Consultation on Carbon Budgets – Consultation Paper
The closing date for submissions is 5.30pm on 8 February 2022.
Climate Division – Carbon Budgets
Department of the Environment, Climate and Communications,