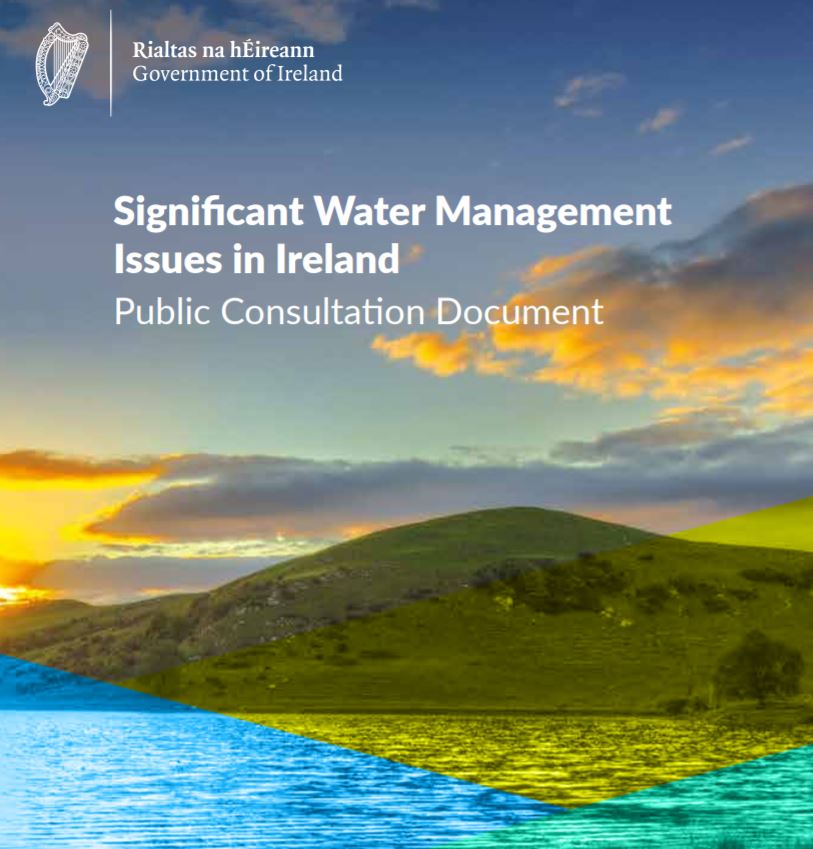 Consultation period closes on Friday, 26 June 2020
Ireland is currently in the early stages of preparing the third cycle River Basin Management Plan (RBMP) under the Water Framework Directive. As part of this process a consultation document has been published, it sets out the Significant Water Management Issues that need to be addressed in the period 2022 – 2027.
The purpose of this consultation phase is to gather your views on what are considered to be the significant water management issues for Ireland which should be addressed in the planning process for the next River Basin Management Plan.
You are invited to provide your views on the significant issues identified, suggest additional actions that may be taken to address the issues and to identify any additional issues that may need to be addressed in the third River Basin Management Plan
By responding, you will be helping to shape the overall management of the water environment. The information gathered will preparations for the next cycle of the River Basin Management Plans, by influencing the content of the draft plan due to be published by December 2021.
Consultation Survey Link  or to read more please click here.