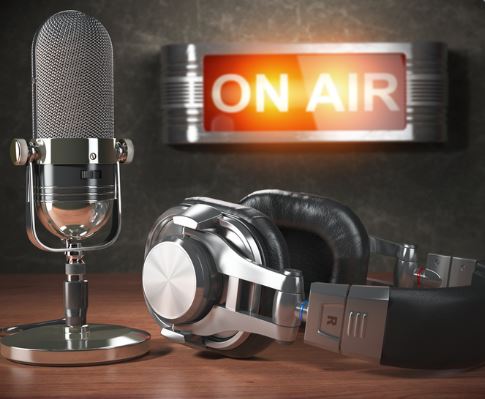 Listening to Mass 
We broadcast a Mass or a Service at 11am every Sunday morning on RTÉ Radio 1 Extra. You can listen here on this online platform, on 252 longwave or in the Greater Dublin area, Cork and Limerick, via DAB. Most viewers in the Republic of Ireland can also receive Radio 1 Extra via their television sets on Saorview Channel 201 and Virgin channel 920/940.
For more information, click here.
Dublin South FM – 93.9 FM – Programmes for older people 
Mike @ the Mic (Mon 7-8pm, repeat on Thur 12-1pm)
Oldies music, local trivia and historical tidbits with Mike Purcell.
Memory Lane (Tuesday 4-5pm, repeat on Thur 4-5pm)
Dublin South FM's show for our senior citizens. Talk show, hosted by Dundrum Mayor Martha Lynam.
RTE Doc On One Documentary (Tue 11-12pm, repeat on Thur 11-12pm)
Irish radio documentaries courtesy of RTE.
Sound & Vision Documentary (Tue 1-2pm, repeat on Sat 12-1pm)
DSFM produced Irish documentaries. Currently running a series on Irish polar explorers. Will be followed by a series on the DART, starting in May.
Paul Wright Documentary (Tue 5:30-6pm & Fri 3-4pm)
Irish history documentaries produced by radio documentary maker Paul Wright.
Echoes of the Jukebox (Wed 2-3pm)
Golden oldies from the 1960's, with Jim & Isabelle McCann.
The Sandyford Shedders (Thur 2-3pm, repeat on Sat 11-12pm)
Talk show presented by senior members of the local Sandyford Men's Shed.
The Jazzman (7:30 – 9pm)
Dick Feeney presents 90 minutes of the best Jazz music.
Solid Gold Sunday (Sun 11-1pm)
Golden oldies, from Elvis to ABBA. Presented by Al Tearle.
Take the A Train (Sun 1-3pm)
Swing and Big Band classics, presented by Tony Lynam.
Classic Sunday (Sun 4-5:30pm)
Bach to Beethoven, selections of Classical music. (Various presenters)
Vision (Sun 5:30-6pm)
Religious programme discussing journeys in faith with members of various local churches.
For more information, click here.