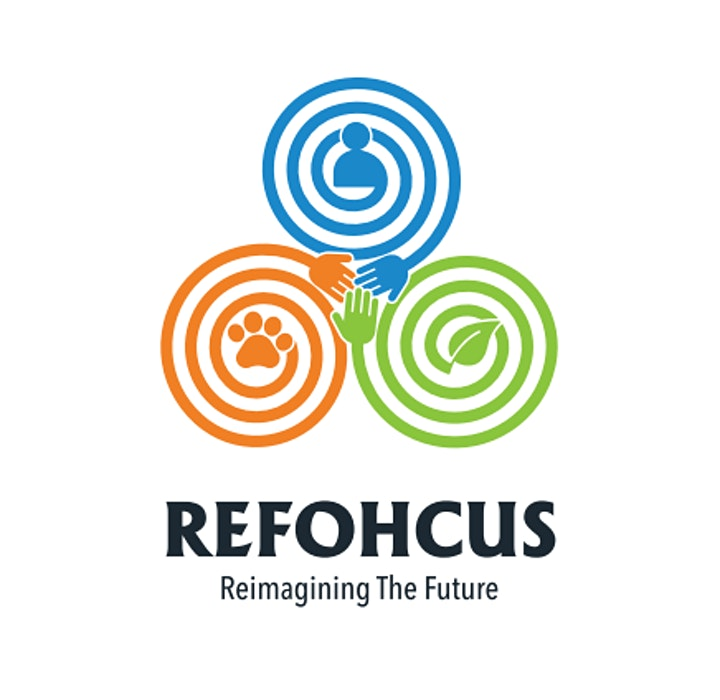 Get ready for REFOHCUS, a community project to help get the conversation started around global issues such as the pandemic and climate change. Funded by Science Foundation Ireland, REFOHCUS aims to involve local communities in discussions with guest speakers, special events, and more.
You are invited to attend a brainstorming session for the  REFOHCUS project on Thursday the 6th of May at 12 noon.  The purpose of this session is to gather thoughts and ideas from the community on themes, questions, and topics that people would like to discuss, within the context of One Health, COVID and Us. These ideas will be used to invite guest speakers to have discussions with you, and other members of the community over the next few months.  
For the time being, meetings will take place over Zoom, although they hope to bring them to you in person in the future when restrictions allow. If you require any assistance on using  Zoom, there are a series of videos linked here to help you.  You can use a computer, tablet, or smartphone device to participate. 
The Brainstorming meeting will include an introduction to the project, followed by small group discussions, and it will end with each group presenting their ideas for discussion to the whole group.  The session should take approximately an hour and a half.  They hope that it will be a fun and enjoyable experience.  
To register for the meeting please visit the link below. 
https://www.eventbrite.ie/e/refohcus-brainstorming-with-dlr-tickets-151663215761