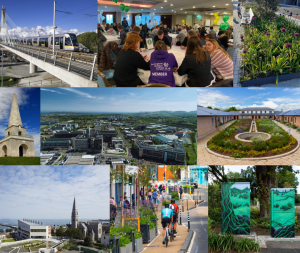 The Local Economic and Community Plan (LECP) is a six-year plan that sets out the objectives and actions needed to promote the community and economic development of Dún Laoghaire-Rathdown's neighbourhoods and communities. It will give Dún Laoghaire-Rathdown County Council, businesses, community and voluntary groups, and local communities a roadmap to follow over the period to 2028.
You can find out more about what an LECP is here.
As part of the development of the new LECP, we have produced a draft Socioeconomic Statement, setting out important information about Dún Laoghaire-Rathdown and giving the background to the plan. It also sets out ten draft high-level goals for the county that set the initial strategic direction for the plan. You can access the document here.
DLR Co Co are currently seeking the views of the public and the business community to help us plan for the next six years. You can do so in a number of ways – by survey, written submission or by attending a workshop.
Access the Public Survey here
Access the Business Survey here
The closing date for the surveys and for receipt of written submissions is Friday May 12th 2023.
For more information and details click here