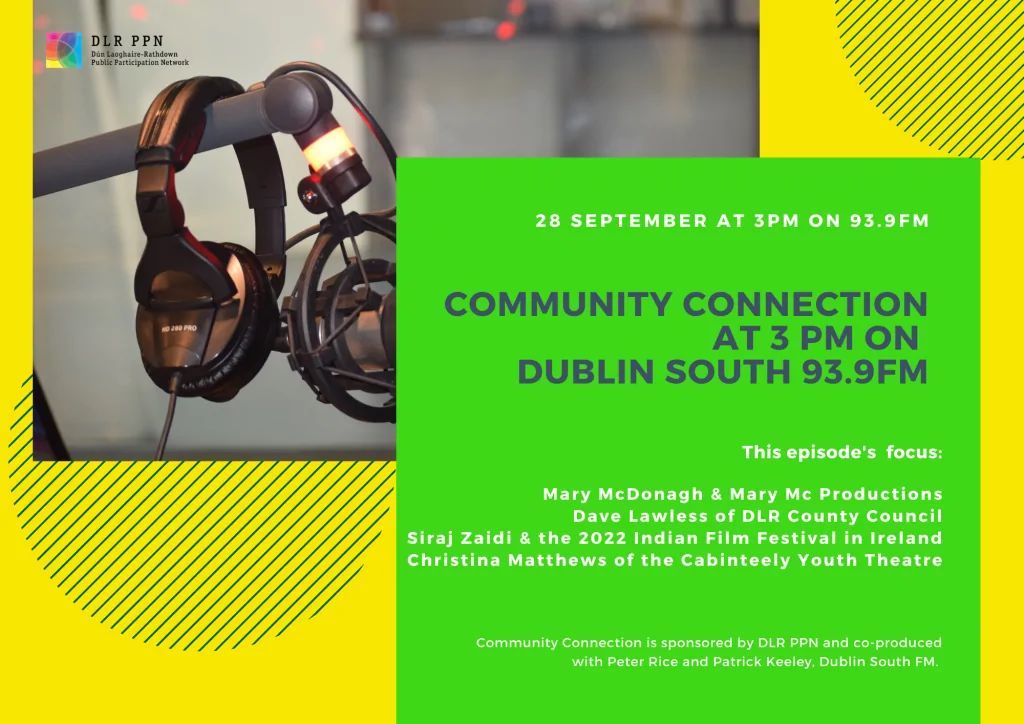 There is a lot going on in the Dun Laoghaire Rathdown county. Tune in to Community Connections to hear all about it.
This month's episode of Community Connection will be broadcast today Wednesday 28 September at 3 pm and repeated on Thursday at 4 pm.
On this month's episode we are talking to:
Mary McDonagh about Mary Mc Productions  and the creation of a platform for the traveller community within the Arts.
Dave Lawless of DLR County Council, about the council's collaboration with the James Joyce Tower & Museum.
Siraj Zaidi about the 2022 Indian Film Festival in Ireland.
Christina Matthews of the Cabinteely Youth Theatre, and their call for new volunteers and upcoming productions in 2022.
Community Connection is sponsored by DLR PPN and co-produced with Peter Rice and Patrick Keeley, Dublin South FM and Simone Sav, DLR PPN Manager.