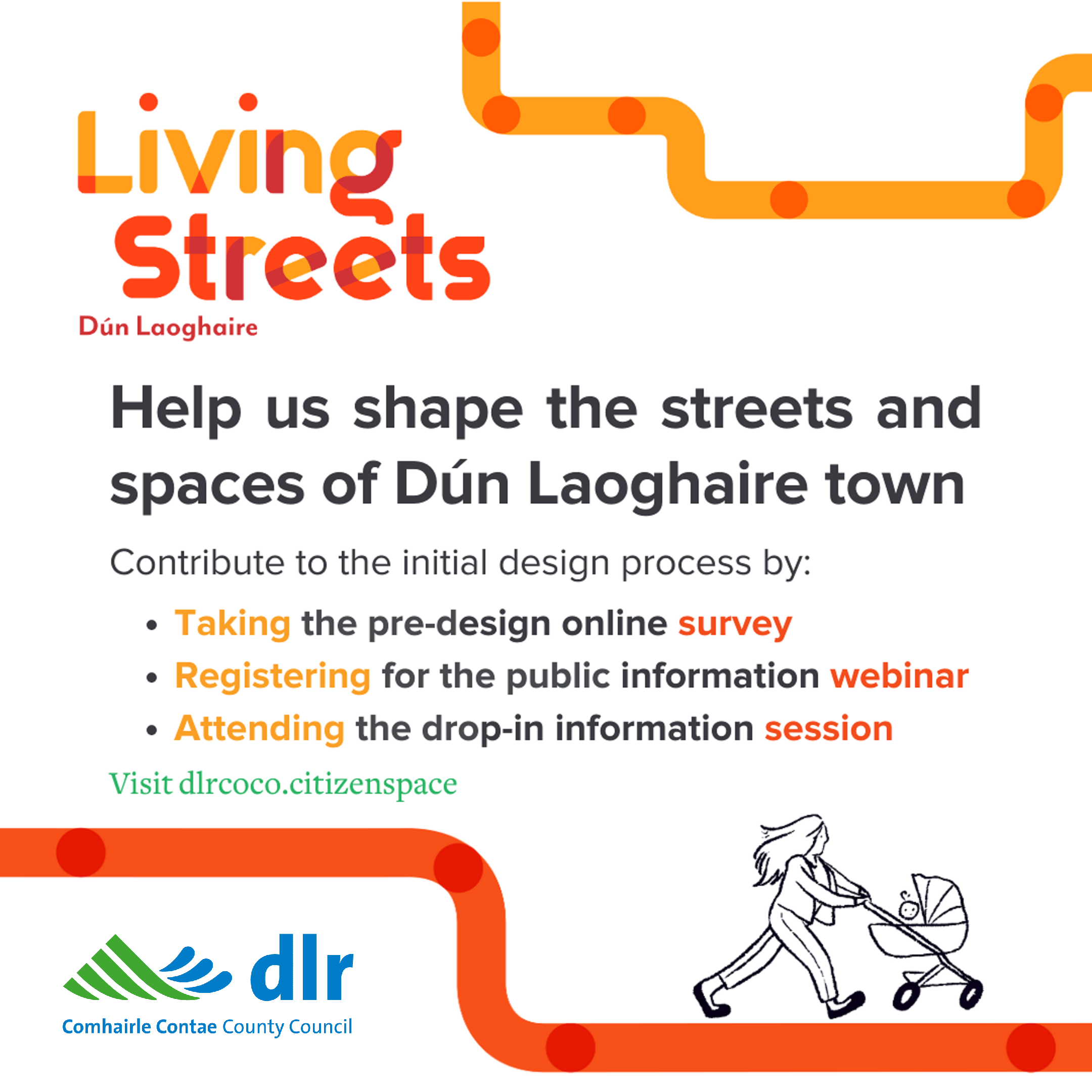 Living Streets Dún Laoghaire, a project by Dun Laoghaire Rathdown County Council which is exploring options for sustainable mobility and public realm improvements to make the local streets safer & greener, our communities more connected, and keep our economy vibrant. The aim is to have a detailed scheme design ready by the end of spring 2023 which will go to full statutory public consultation.
As part of the initial design process, traffic management and mobility studies are being carried out and DLR is engaging with local residents and business representative groups. They have created a number of ways for people to find out more about the project and contribute to this initial design process– outlined below. These activities seek to hear people's views on the existing public realm of Dún Laoghaire and what they would like to see addressed in the Living Streets design.
These are all published online on Citizenspace.
Pre-design online survey – available here
Public information webinar – 7 – 8pm, Thursday 19th January – people can register here
Drop-in Information Session – 5 – 8pm, Wednesday 25th January – Dominican Primary School, Convent Road, Dun Laoghaire – (drop-in at a time that suits you between 5-8pm to view information stands, provide feedback, and meet the Project Team. No need to register in advance).