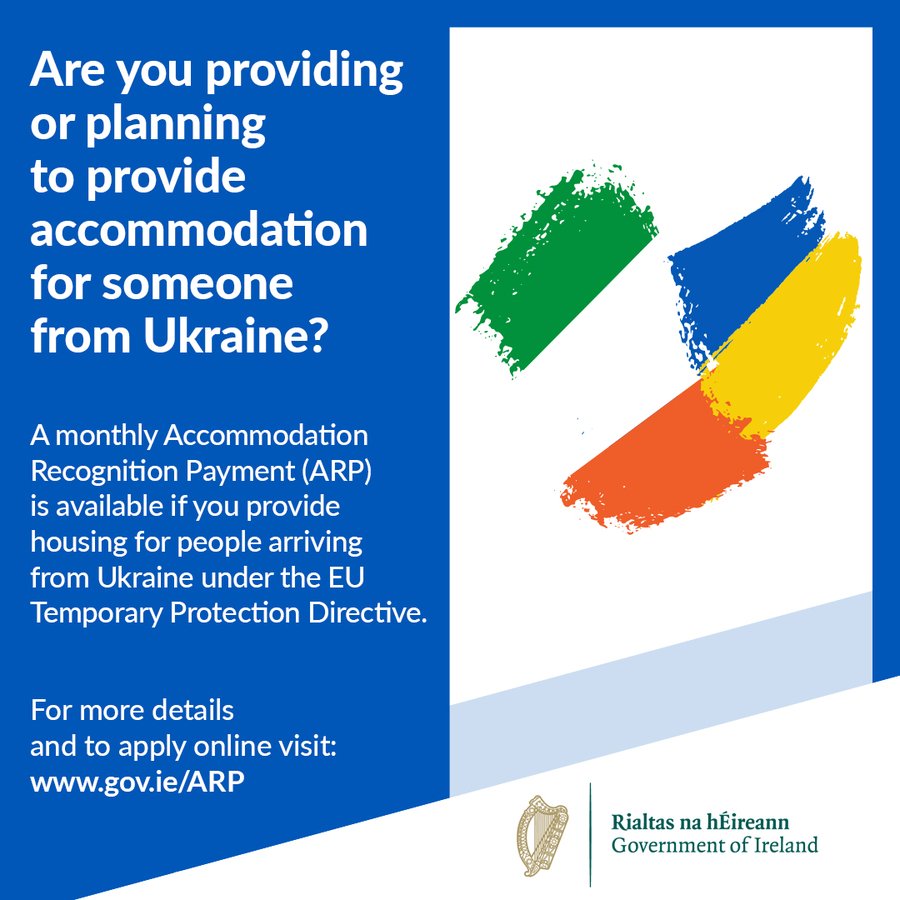 People across Ireland have opened their homes to provide temporary accommodation to people fleeing the conflict in Ukraine. In recognition of their generosity, the government is providing a monthly payment of €400 for each property. The Accommodation Recognition Payment is a scheme to pay a financial contribution for the hosting of Temporary Protection Beneficiaries from Ukraine, as provided in Part 2 of the Civil Law (Miscellaneous Provisions) Act 2022. As part of the scheme, a monthly payment of €400 is available to you if you are providing accommodation to a person or people who arrived in Ireland under the EU Temporary Protection Directive since March 2022.
It is available to you if you are hosting in your own home or providing accommodation in a vacant property. It is also available to you if you have made the hosting arrangement privately or through the Irish Red Cross pledge process.
The quickest and easiest way to apply is online at MyWelfare.ie.
If you have a question about an application or payment you should contact the Department of Social Protection.