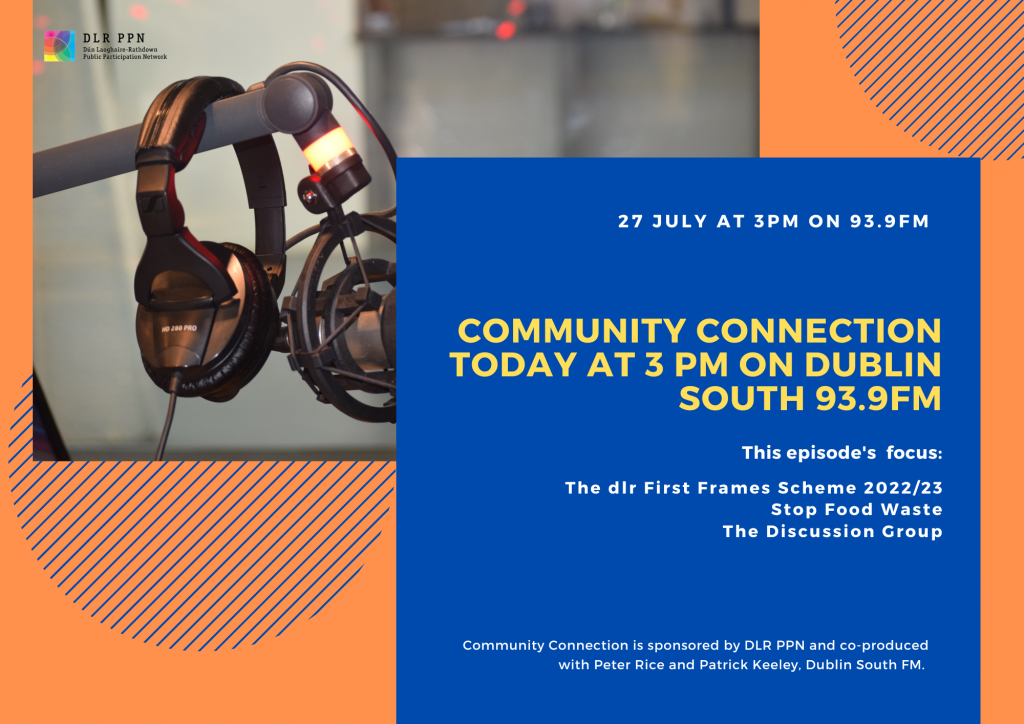 This month's episode of Community Connection will be broadcast on Wednesday 27 July at 3 pm and repeated on Thursday at 4 pm.
In this episode, we focus our discussion on:
The DLR First Frames Scheme – a programme delivered in collaboration with the Institute of Art, Design & Technology's (IADT) National Film School to support emerging filmmakers in Dún Laoghaire-Rathdown who are looking to develop ambitious and creative short films.
Stop Food Waste- a  national campaign by the Environmental Protection Agency to reduce household food waste in Ireland.
The Discussion Group- an initiative to build community by letting people do what they do best-talk! Dominic Colbert joins us to tell us more about the group.
Community Connection is sponsored by DLR PPN and co-produced with Peter Rice and Patrick Keeley, Dublin South FM and Simone Sav, DLR PPN Manager.