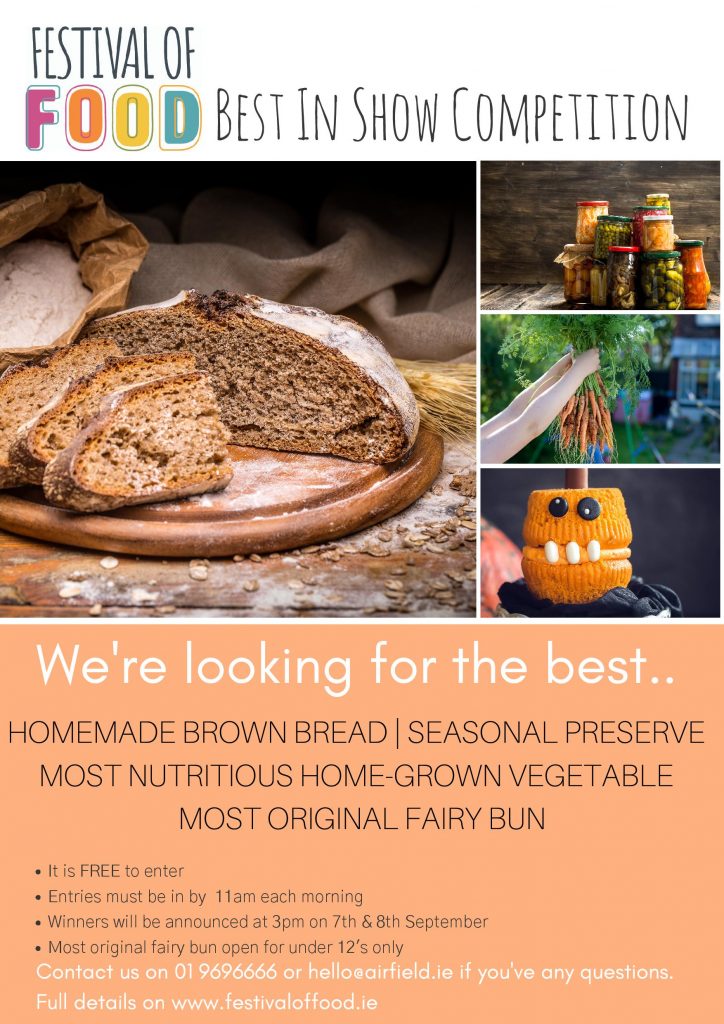 Airfield Estate is organising the Festival of Food Best in Show Competition that will be running over the weekend of the 7th – 8th of September.
This includes homemade brown bread, seasonal preserve, most nutritious home-grown vegetable & most original fairy bun. The competition will be judged by the award winning pastry chef, Shane Smith. The Festival and competition are both free to enter.
Members of the public are invited to enter this competition. Entries must be in by 11:00am each morning. Winners will be announced at 3:00pm on the 7th and 8th of September.
The most original fairy bun is open for under 12's only.
For further information, please contact Airfield Estate on 01 – 969 6666 or hello@airfield.ie. Read more here.