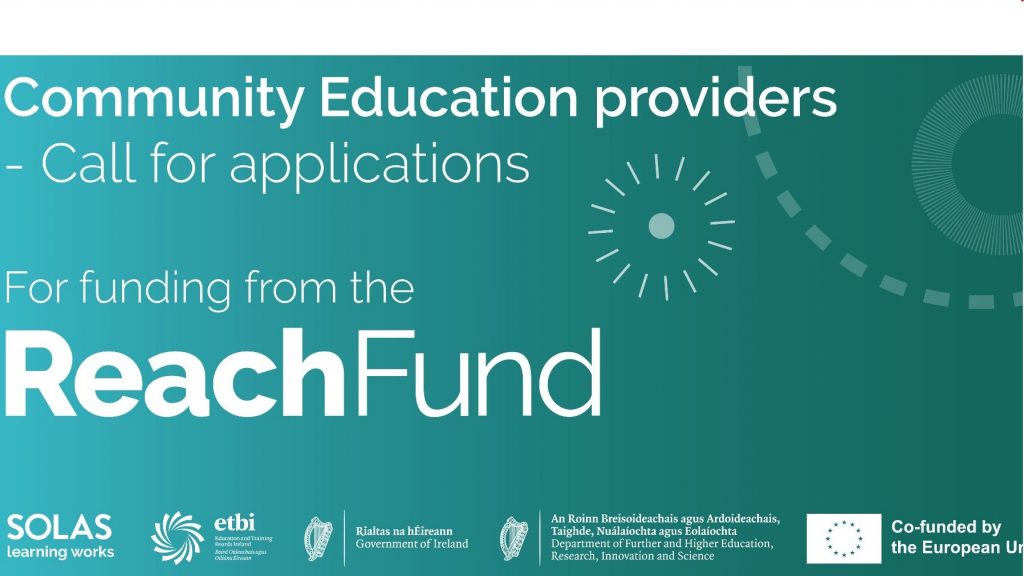 The Reach Fund delivers funding to improve access and supports for educationally disadvantaged learners who participate in community education programmes across Ireland.
The Reach Fund was launched by the Minister for Further and Higher Education, Research, Innovation and Science, Simon Harris TD, in 2020 initially to support the most disadvantaged learners throughout the challenges of the COVID-19 pandemic. The Reach Fund was previously named the Mitigating Against Educational Disadvantage Fund (MAEDF).
The overarching aim of this fund is to increase the participation of disadvantaged learners in education, particularly those who are undertaking literacy and skills programmes. Those who are funded support community education for adult learners who have the highest level of need, with a focus on building the digital infrastructure of community education providers to increase the capacity to deliver online learning.
Community education providers are now being given the opportunity to apply for funding for eligible projects under the Reach Fund for 2022. Funding will be administered to community education groups who apply through the 16 Education and Training Boards (ETBs) across Ireland.
SOLAS and the network of ETBs are now inviting Community Education providers to apply for funding through the 2022 Reach Fund.
Applications can be made by Community Education groups by completing a funding application available through Adult Education Providers in your local ETB.
Click Here for Additional Information.
Contact your local ETB here.