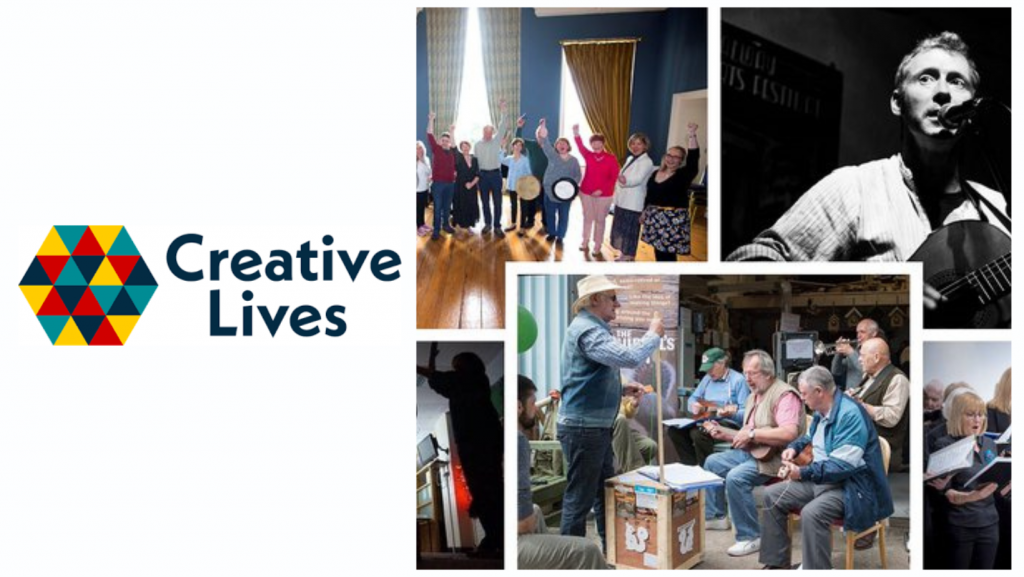 Creative Lives has been commissioned to deliver a series of events this summer and autumn to allow older adults in the East Region of Ireland to develop their creative talents. This is part of 6 regional initiatives to support health and wellbeing in older age.
The events which will take place in Fingal, South Dublin, Dun Laoghaire-Rathdown, Louth and Meath are jampacked with activities centred on topics such as music, film and local history. All activities will be led by professional artists and will feature Creative Live's creative partners including Music Network, Music Alive, Age & Opportunity, Munster Academy of Dance and artist facilitator Rachel Lartey.
Local creative groups interested in recruiting new members will also be given an opportunity to showcase their activities.
More Information Available Here.