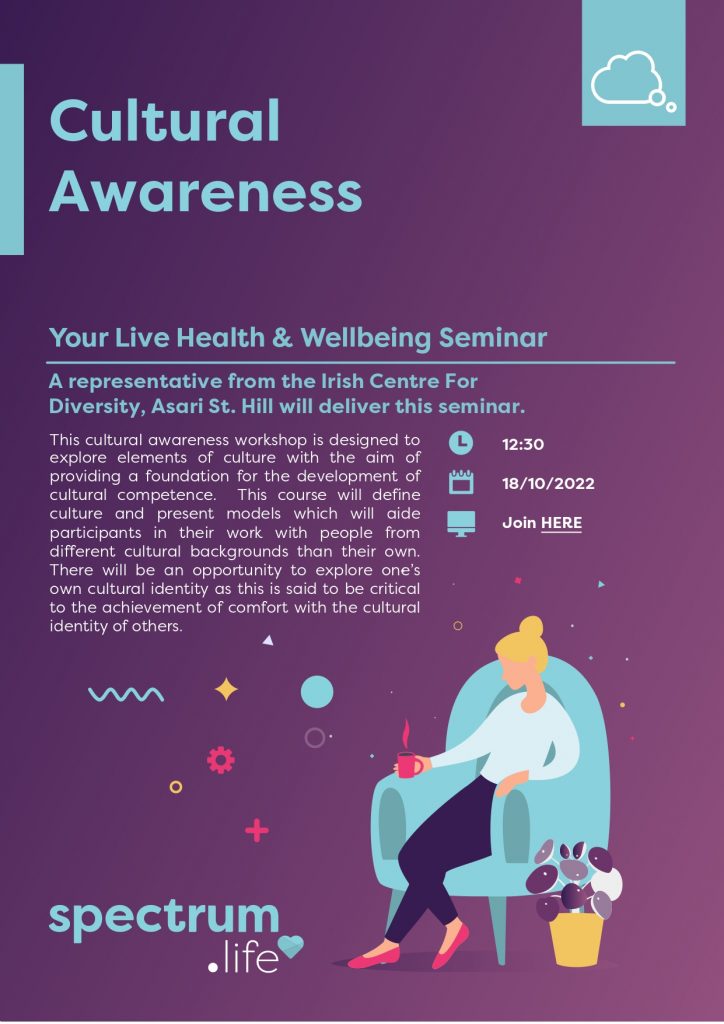 On Tuesday 18th October 2022, there will be a free online training seminar on 'Cultural Awareness' provided by the Social Inclusion & Training sections of Dún Laoghaire-Rathdown County Council through Spectrum Health and delivered by Asari St. Hill from the Irish Centre for Diversity.
Time: 12.30-1.30 p.m
This cultural awareness workshop is designed to explore elements of culture with the aim of providing a foundation for the development of cultural competence. This course will define culture and present models which will aide participants in their work with people from different cultural backgrounds than their own. There will be an opportunity to explore one's own cultural identity as this is said to be critical to the achievement of comfort with the cultural identity of others.
Individuals, groups and organisations with an interest in Equality, Diversity and Inclusion are welcome to join this seminar. It may be particularly relevant to those delivering community / social / health / educational services who would like to explore ways to make their services more inclusive.