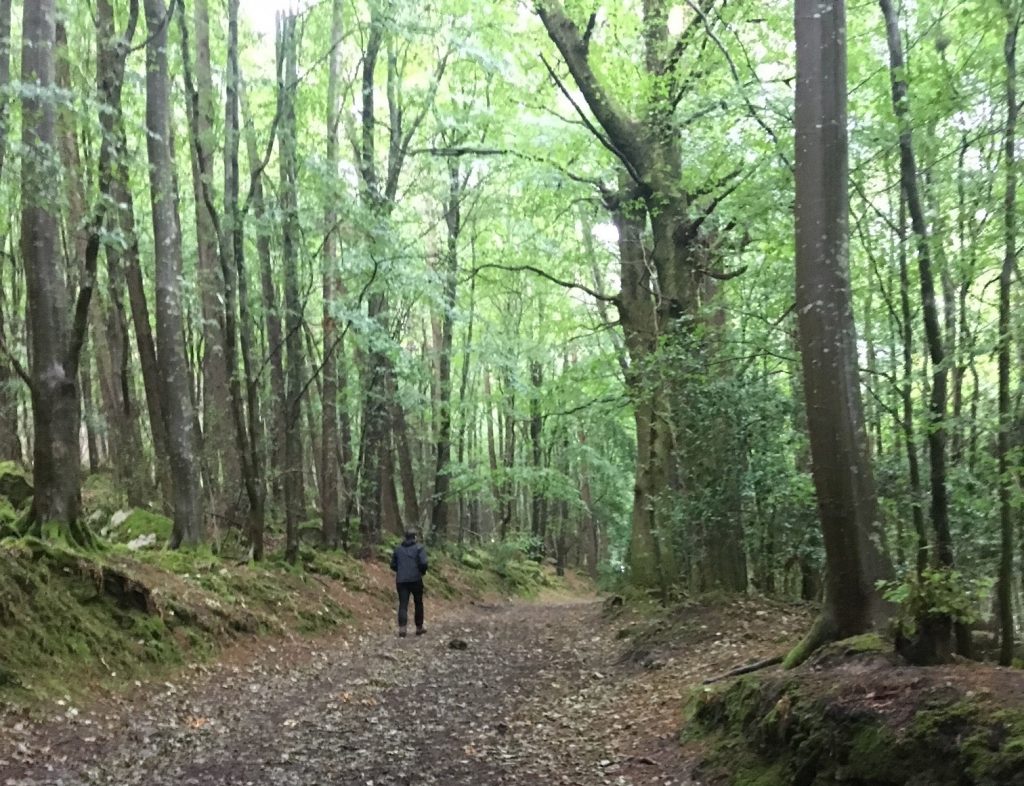 DLR PPN members are invited to come on a forest walk in Barnaslingan Wood on Wednesday August 22nd at 6pm. 
The walk is an opportunity to learn more about trees, ecology, biodiversity and wellbeing. We will also be asking members to share their thoughts and concerns about environmental issues in Dún Laoghaire-Rathdown and on a wider scale. 
The walk will be led by Diarmuid McAree one of DLR PPN's representatives on the Council's Environment, Climate Change and Energy Strategic Policy Committee. Diarmuid is also a director of Crann-Trees for Ireland, a member of Shankill Tidy Towns and Shankill Action for a Green Earth and regularly leads walks in the wood. 
After the walk the discussion will continue in Brady's of Shankill. If you cannot join the walk you are welcome to join us there at 8.30pm. 
The walk will be accessible to most people but please be aware it includes a steep hill which we will be taking slowly, and an uneven forest trail. Let us know if you think this will be a problem for you and we will arrange an alternative route. 
You are advised to bring a raincoat and wear shoes suitable for walking. 
Please RSVP to admin@dlrppn.ie by Monday 20th August.  If you want to come and transport is a problem, or you have any questions, please get in touch on 01 7060109 or by email at admin@dlrppn.ie