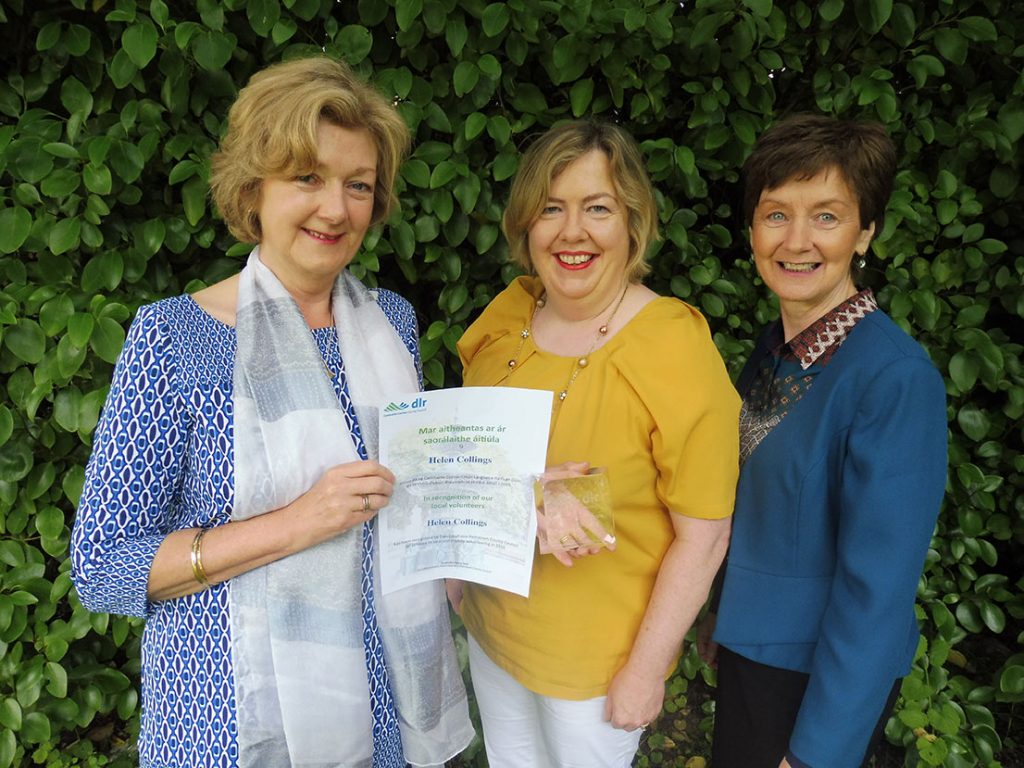 We are delighted to share this story, which has been sent to us by PPN member group Making Connections:
Cllr Carrie Smyth congratulated Helen Collings who recently received an award from the Cathaoirleach of Dun Laoghaire Rathdown County Council for her services to volunteering with Making Connections.
Tackling isolation and loneliness
The charity tackles isolation and loneliness in our community through their Intergenerational Befriending Initiative. With Helen's support, many vulnerable older people are being connected with volunteers and gaining a new lease of life through weekly hour long visits and shared interests.
Making Connections is currently an active member of the Dun Laoghaire Rathdown County Council Age Friendly Initiative. Through this initiative, community organisations and charities are working together to make the county a great place to grow old.
Positive impact on local community
Cllr Smyth commented, "we are proud to have an organisation like Making Connections who is empowering a team of 70 volunteers to make a very positive impact in the local community where they live and work."
PHOTO (L-R): Helen Collings, Making Connections Community Connector Volunteer; Cllr Carrie Smyth, Dún Laoghaire Rathdown County Council; Mary O'Donohue, CEO, Making Connections
FOR FURTHER INFORMATION OR INTERVIEW CONTACT:
Mary O'Donohue, CEO, Making Connections
Phone: (01) 2951053 | Mobile: 087 205 8074 | Email: info@makingconnections.ie