An opportunity to speak directly with architects and energy experts, so attendance is essential for anyone considering Home Energy Upgrades!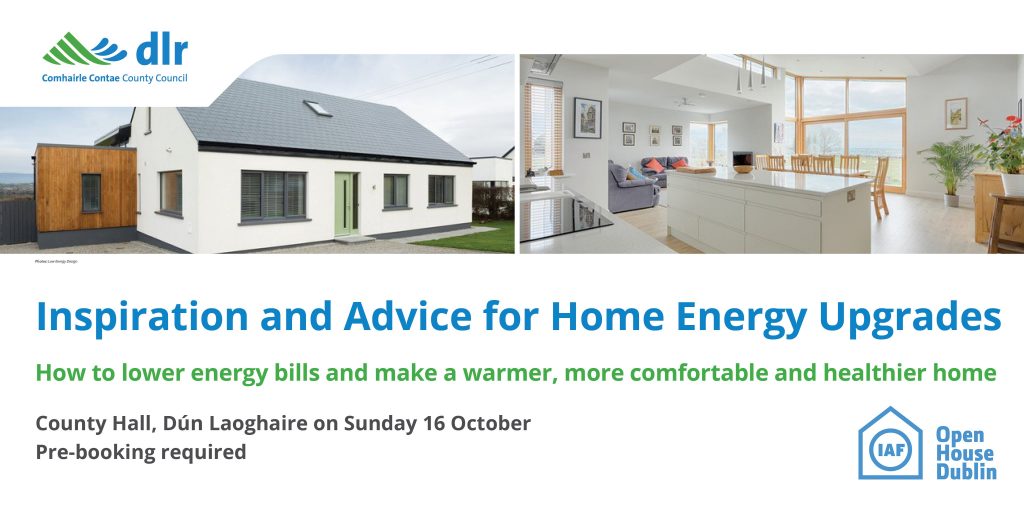 Date: Sunday, 16 October 2022
Time: 12:00 – 13:30
Venue: County Hall, Dún Laoghaire
This in-person event takes place in County Hall's historic Assembly Room and offers the opportunity to 'Meet the Expert', see examples of energy efficient projects and speak with architects and other energy experts about residential energy upgrades.
Architects will be there to show the range of possibilities available to you and illustrate how energy efficient design can add more comfort to your home and enhance your quality of life, even in older or protected buildings that require a conservationist's care.
Experts from the Sustainable Energy Authority of Ireland (SEAI) and registered Home Energy One-Stop-Shops will be there to field questions about the upgrade process and the grants available to you. There will also live demonstrations of the Home Energy Saving Kit, which is available from libraries across Dun Laoghaire-Rathdown. Pre-booking is required.