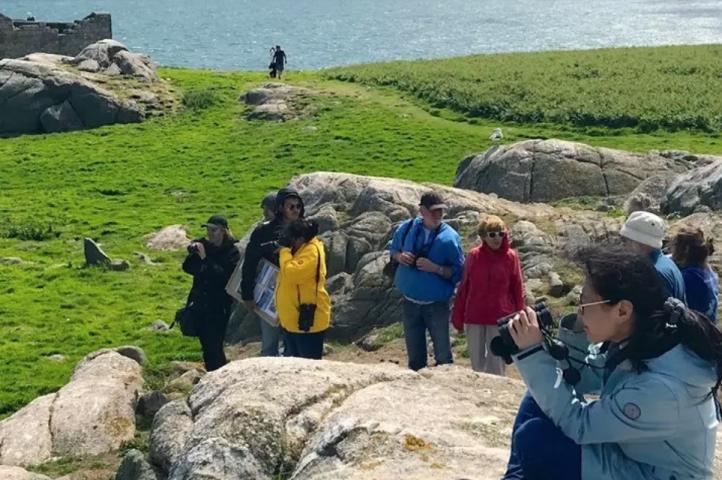 This survey is run by Wildlife Conservation & Science Ltd on behalf of Dún Laoghaire-Rathdown County Council. It aims to update the previous visitor survey of 2019 and gather information on how visitors enjoy Dalkey Island. We are consulting users of Dalkey Island to better understand general patterns and levels of use of the island and awareness of its natural heritage importance.
Dalkey Island is significant for its ecology, history, architecture and archaeology as well as for its social, cultural and historic uses. It is also an important part of the coastal landscape being visible from most parts of Dublin Bay and as far south as Wicklow. The island is designated as an EU Natura 2000 site called a Special Protection Area (SPA) for tern species (Common Tern, Arctic Tern and Roseate Tern) and it is important that we provide terns with space to nest and roost. Terns may be present between May and October.
Complete the anonymous survey here.
The responses will be used to inform recommendations for the sustainable management of Dalkey Island.
See the full news article here.