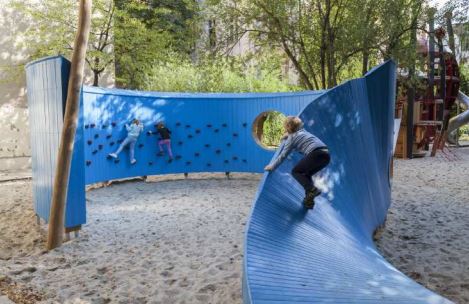 We invite you to get involved in the creation of a new Playspace Policy for Dún Laoghaire-Rathdown and welcome your ideas to help steer the direction that the future of play provision in the county will take.
The last play policy for the county was produced in 2003. Within the intervening period many societal changes have occurred brought about by a multitude of factors, the advancement of technology, dependence on private cars, increase in urbanisation, social media, how we keep in touch with one another and a general reliance on convenience related services and products. With this in mind, the need to review and adapt how we perceive and provide play is necessary.
The purpose of the Play Space Policy is to:
– To assess DLR's current provision for play
– To formulate a vision for play within the county
– To draw up a set of policies to guide the delivery of play opportunities
– Implementation within the county
– Evaluation and on-going monitoring
For this purpose, we would also like to invite you to participate in an on-line Q&A discussion on the future direction of play provision in Dun Laoghaire Rathdown County which will take place on the evening of Wednesday 14th April 2021.
The new dlr Playspace Policy – facilitated by the dlr Parks staff – 14th April – from 7pm to 8pm – to register click here