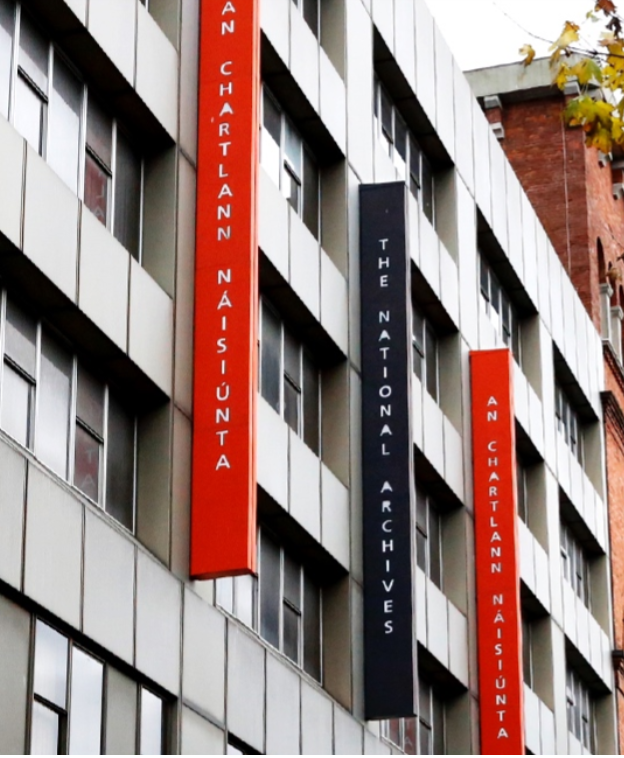 Minister for Tourism, Culture, Arts, Gaeltacht, Sport and Media, Catherine Martin, on behalf of the government has published the 2023 Decade of Centenaries Programme.
This is the final year of the Programme, presenting a range of engaging and accessible initiatives and projects to commemorate important centenaries occurring this year.
Minister Martin along with the Chair, Dr Maurice Manning and the Deputy Chair, Dr Martin Mansergh of the Expert Advisory Group on Centenary Commemorations visited the National Library of Ireland to mark the publication of the Programme for the year ahead and to acknowledge the vital role played by the National Cultural Institutions in the Decade of Centenaries 2012-2023 from the outset of the Programme.
2023 will bring the Decade of Centenaries Programme (2012-2023) to a close, with the centenary of the admission of the Irish Free State to the League of Nations in September. The centenaries of some of the greatest atrocities of the Civil War will also occur, as well as the ending of the conflict. Key cultural and societal milestones will be marked, including the awarding of the Nobel Prize in Literature to Yeats in 1923.