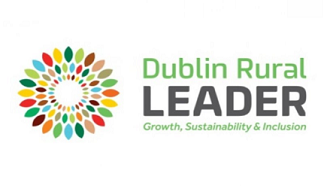 Dublin Rural Leader will be having Public Consultation events next Monday in Rural South Dublin and next Thursday in Rural Dún Laoghaire-Rathdown. If you haven't already signed up, please make sure your area and organisation are represented by joining us at one of the events below. We would love to hear your views and ideas for our next LEADER Programme.
If you know of any other groups of individuals in your area who would like to join the conversation, please pass on the details below.
Use the Links below to register and let us know you are coming:
Rural South Dublin: Monday 8th May (7-9 pm) – Rathcoole Community Centre.  REGISTER HERE.
Rural Dún Laoghaire Rathdown:  Thursday 11th May (7 – 9 pm)  –  Dublin Mountain Community Centre/ Stars of Erin GAA Club, Glencullen.   REGISTER HERE.
What would make Rural Dublin a better place to live and to work? 
The LEADER Rural Development Programme aims to support the development of Rural areas through investment in economic, social, and environmental initiatives.  The LEADER programme uses a community led approach, empowering local rural communities to be involved in finding innovative solutions to address local needs.  Dublin Rural LEADER are now preparing the Local Development Strategy for Rural Dublin 2023-2027. We want to hear the voices of local communities, organisations, businesses and individuals about the challenges and possibilities in your area.
How to Get Involved:
Public Consultation Events:
Please join us at one of our events detailed above.  
If you can't make it to our events, please let us know what you think by filling out our ONLINE SURVEY HERE.
Survey open until 23rd May.
We particularly want to hear from young people across Rural Dublin.  Please fill our YOUTH SURVEY HERE.
Please help us to reach rural youth by sharing this survey with young people in your network.
Survey open until 23rd May.
We want to hear the views and ideas of as many as possible, to create a Local Development Strategy that is reflective of the broad
See flyer here: Flyer Consultation LEADER LDS Rural Dublin 2023-2027