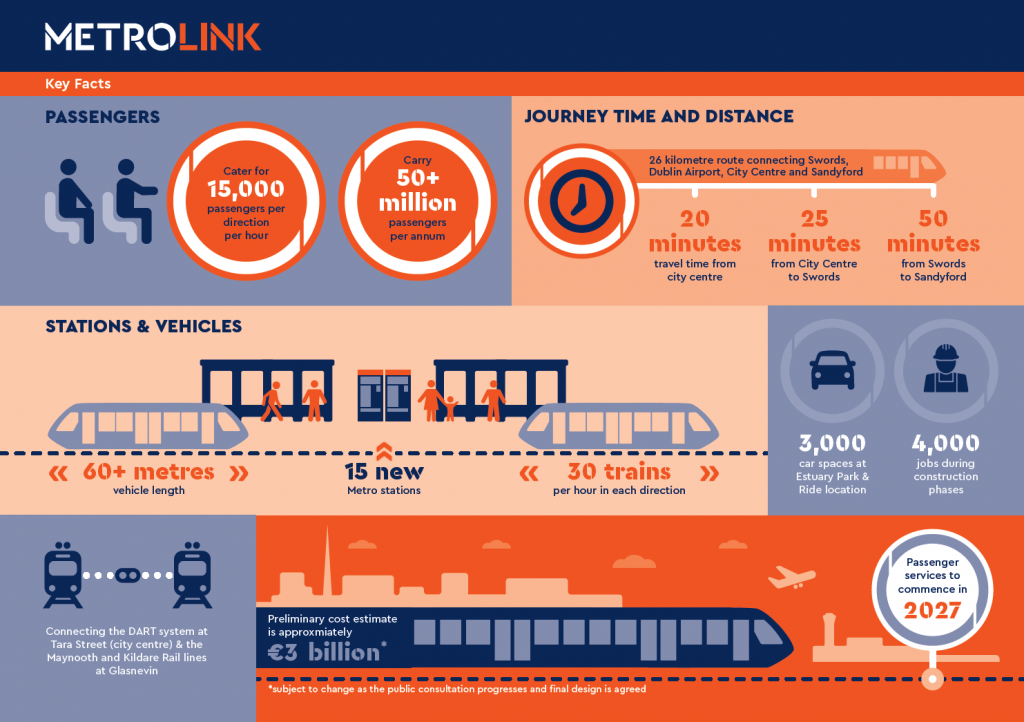 The MetroLink project is the development of a north-south urban railway service that will run between Swords and Sandyford, connecting key destinations including Dublin Airport and the City Centre along the 26km route.
A large proportion of the route will be underground, including where it passes under the important city centre area and Dublin Airport. The underground section will terminate close to Charlemont Stop on the Luas Green Line, where the metro will connect to, and run southwards on, the existing Luas Green Line. The Luas Green Line will be upgraded to metro standard as part of the project.
There will be a total of 25 stations (including 15 new stations), 3,000 additional Park and Ride spaces, and a journey time of approximately 50 minutes from Swords to Sandyford. 
A public consultation on the Emerging Preferred route for the Metrolink will take place on Wednesday 18/04/2018, Clayton Hotel, Leopardstown, Dublin 18, 2pm – 8pm. Find out more at http://www.metrolink.ie/#/public-consultation