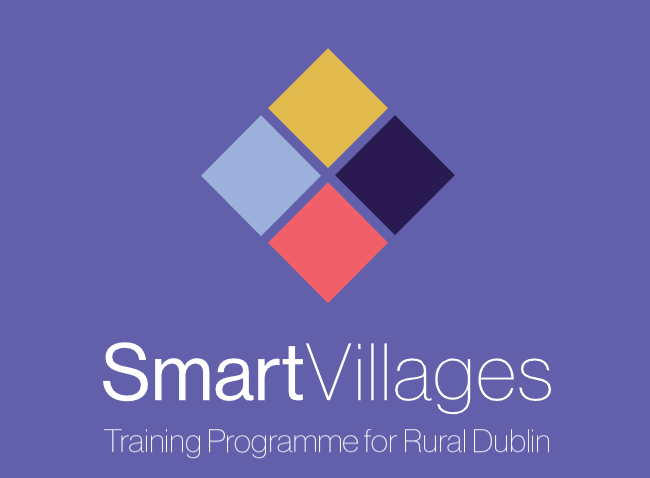 Community Survey – Poster        In Person Workshops – Poster
KPMG have been commissioned by Fingal LEADER Partnership to facilitate a Smart Villages Training Programme for Rural Dublin.
The ultimate aim of the Programme is to assist local communities across rural Dublin in developing the knowledge and skills needed to produce local Smart Village Action Plans – which will outline a community vision for the future sustainable development of their local area.
Smart Villages – Community Survey
To support the development of the local Smart Village Action Plans, we are now launching a Smart Villages Community Survey. We wish to hear from you on your thoughts and views on the key opportunities for rural Dublin, and your suggestions for what the region needs to make it a thriving place to live, work and prosper. The results will be collected anonymously and will serve as a key resource for communities as they seek to implement the plan – and related initiatives – in future. The survey will be live from today (May 19th) until Friday June 9th 2023.
This survey is open to all – including members of the community who are not directly involved in this project. We want to hear from as many people from across rural Dublin as we can. We would also hugely appreciate it if you could share this survey link (and the attached survey flyer) with your networks. The more responses we get to this survey, the more useful the findings will be for the communities.
To complete the survey, please visit: https://www.surveymonkey.com/r/smartvillages
Smart Village Action Plan – In Person Workshops
As previously noted, we will be supporting participants to develop pathways to Smart Village Action Plans through 6 in person workshops. These workshops will provide participants with an opportunity to apply the knowledge they have gained throughout the Programme and to translate this into draft action plans that reflect the needs and opportunities of their local areas. We will also be presenting emerging insights from the survey as these events.
The 6 in-person workshops are as follows.
Balbriggan – Bracken Court Hotel (01/06/23 from 18:30-20:30)
Glencullen – Glencullen Community Hall (01/06/23 from 18:30-20:30)
Lusk – The Cottage Community Centre (07/06/23 from 18:30-20:30)
Naul – Naul Community Cente (08/06/23 from 18:30-20:30)
Saggart – St Marys GAA Club (15/06/23 from 18:30-20:30)
Rathcoole – Rathcoole Community Centre (15/06/23 from 18:30-20:30)
To participate in one of these events, please register your interest at: https://www.surveymonkey.com/r/NTTYVPC Places are limited and will be allocated on a first come first served basis. We have also attached a flyer if you wish to share this with your networks.
These workshops are open to all members of the rural Dublin Community and lessons learned from these case study areas can be applied to alternative locations and community settings.
We would like to thank you in advance for your contribution to the Community Survey – and we hope to meet you at one of these in-person events shortly.