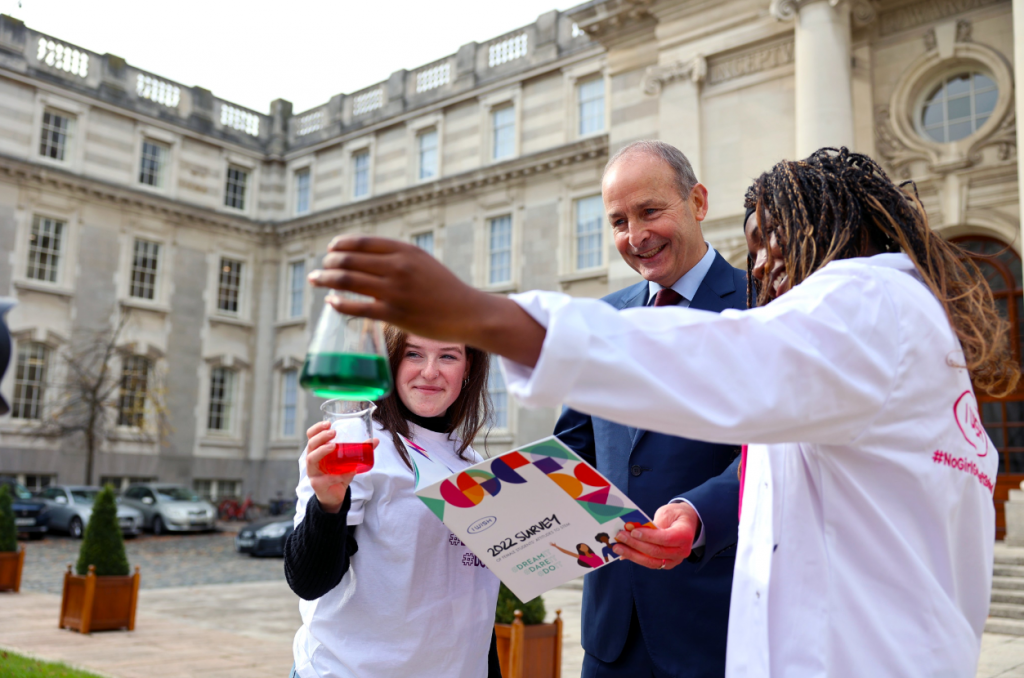 Marking International Day of the Girl, the Taoiseach, on Tuesday 11 October 2022 launched the IWish 2022 Survey report. I WISH is a volunteer led community committed to showcasing the power of Science, Technology, Engineering and Maths (STEM) to female secondary school students. It is a Showcase event run over 4 DAYS in Ireland with an aim to increase female participation in STEM.  Since its inception, I Wish has hosted 22,000 girls from 26 counties, welcomed over 300 teachers per year, and welcomed 25% representation from Deis Schools complimented by the largest survey of girls in the country.
Since 2016, the I Wish annual survey report has influenced policy, emphasising the need for earlier, structured, inclusive interventions within the primary and second-level educations systems to enable female students envisage futures for themselves in STEM.
In the 2022 report, I Wish surveyed 2,583 girls. According to the report, female participation in Leaving Cert Engineering has almost doubled since 2016, currently standing at 9%. Also, the report notes that the current 23% female participation in Leaving Cert Computer Science   needs to be improved. The report highlights existing stereotypes as the main factor behind the observed trends and calls for strategic efforts to tackle broader and more equitable engagement in STEM from early years.