Dún Laoghaire-Rathdown County Council is proposing to carry out pedestrian mobility and public realm improvement works in Sandyford village.
The Council is undertaking a Non-Statutory Public Consultation to help inform the design and welcomes all submissions and observations on the proposals.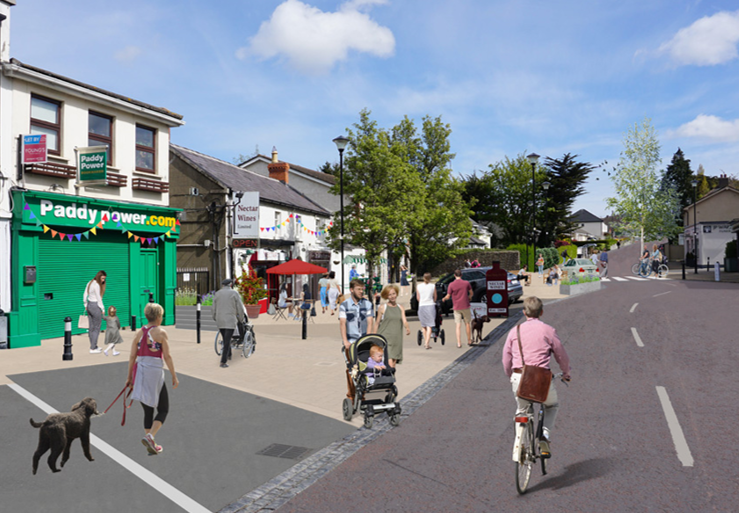 Scheme Details
Dún Laoghaire-Rathdown County Council are developing a vision for Sandyford Village which exploits its full potential and delivers a safe, beautiful and living village for residents, business and visitors. A number of challenges in relation to accessibility and pedestrian mobility have been identified within Sandyford Village and a proposal has been prepared to undertake a series of interventions to traffic calm, prioritise pedestrian accessibility and movements and enhance the public realm and civic space at the heart of the village.
Details of the proposals are outlined in the documents accompanying this notice.
The proposed works are intended to:
Traffic calm the village
Enhance the civic space at the heart of the village.
Prioritise pedestrian movements & improve pedestrian mobility within the village.
Develop an environmentally sustainable village through the provision of new biodiverse soft landscaping within the village.
Read More and Survey Link   Closing date 20 August 2021