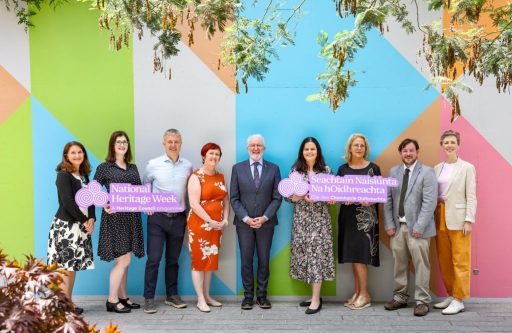 There are events all around the country this week to celebrate Heritage Week. National Heritage Week 2022 focuses on two themes: sustainable heritage and biodiversity. Water meanders through both themes like a great river through the landscape, shaping the natural, built, and cultural heritage of communities along its path. Ireland's natural waters reflect its past, present, and future and will be celebrated on Water Heritage Day on Sunday.
Community Water Officers are, therefore, working with Heritage Officers in each county to support community-led projects and events that explore nature and our natural waters. This year there is a particular focus on projects that highlight nature and biodiversity in towns and cities, in appreciation of cleaner, greener urban spaces.
Get involved
Here are some ways you can get involved in Water Heritage Day:
Take part in a fun and educational activity to record and monitor nature and biodiversity in your local area.
If you or your community have an idea regarding your local river, lake, estuary, or coast and would like to talk to someone who can help you can contact your local Community Water Officer Here.
Find an event near you
Water events are on the LA Waters website.