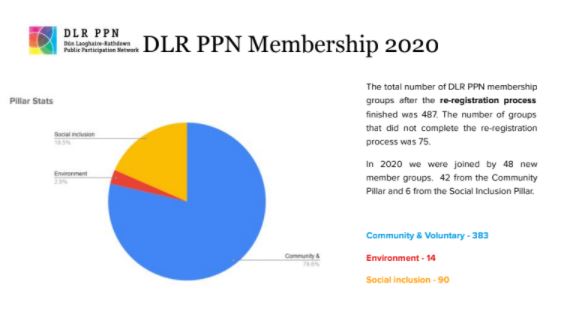 In a year when the world seemed to stop turning we all faced new challenges, ones that were previously unimagined by all of us. We saw the community rising to these unforeseen challenges, neighbours supporting neighbours, the local sports clubs and volunteers rallying to deliver groceries and medicines.  We saw the strength in our community.
In response to these new and additional challenges, the DLR PPN actively sought input and feedback from the DLR community and as a result of your engagement and through your responses to the surveys the DLR PPN conducted we were able to identify some of the pressing needs within the community. These were relayed to the council and government departments to  help shape the response to Covid 19. 
We would like to thank our members for their participation in 2020, our Secretariat and DLR PPN Representatives who rose to the new challenges 2020 presented. We look forward to working with you in the coming years.