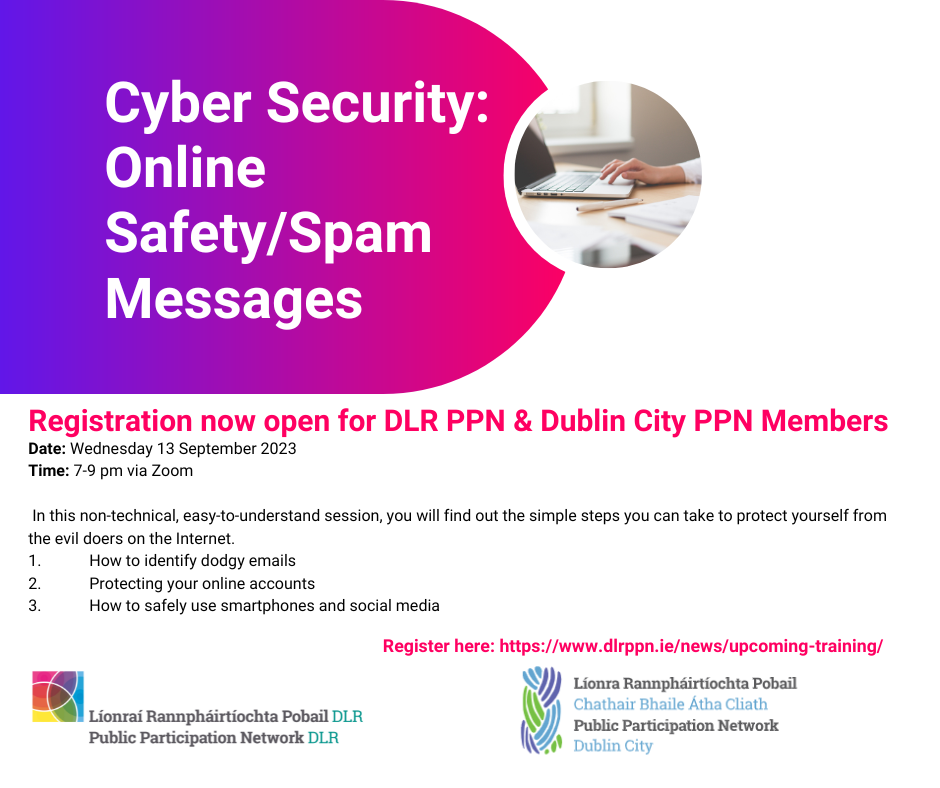 From the humble beginnings of a poorly written email, claiming to be a deposed royal with millions of dollars to transfer into your bank account, cyber criminals have evolved their tactics. They are now much more professional in their approach and have been focussing their attention on stealing our data. In this non-technical, easy to understand session, you will find out the simple steps you can take to protect yourself from the evil doers on the internet.
How to identify dodgy emails
Protecting your online accounts
How to safely use smart phones and social media
Data Protection
When you attend the training we will retain a record of your attendance and your contact information on our database. More information about this is at  http://dlrppn.ie/privacy-notice
---
Liam Lynch
Liam has over 30 years' experience working in IT, originally as a programmer way back in the 80s before moving into networking, infrastructure and security in the 90s. He has worked with people at all levels and has the ability to explain scary technical topics and boring legal subjects in a language that most people can relate to and understand.