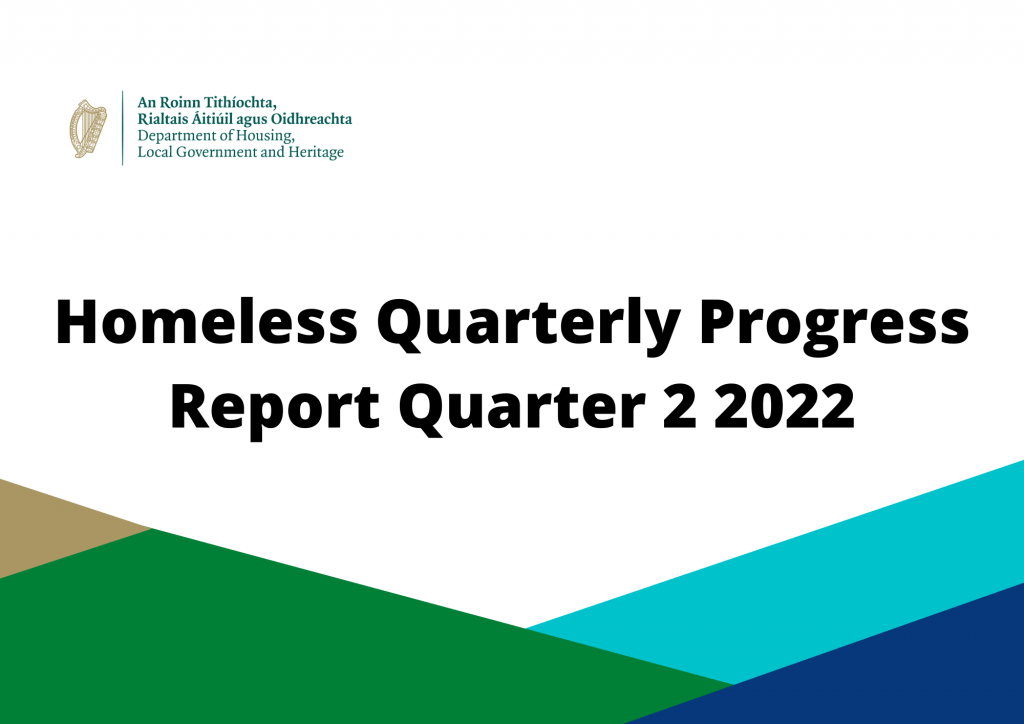 The Minister for Housing, Local Government and Heritage, Darragh O'Brien, on Friday 29 July 2022, published the Monthly Homeless Report for June 2022 and the Homeless Quarterly Progress Report for Quarter 2 2022.
The report reveals that 10,492 individuals were accessing emergency accommodation in June, an increase of 167 (1.6%) on the May 2022 total.
It also shows that during the 2nd quarter of 2022,  a total of 1,211 adults and their dependants exited, or were prevented from entering emergency accommodation by way of a tenancy being created. This represents a decrease of 1% on Quarter 1 2022. That notwithstanding, the number of new families entering emergency accommodation has fallen when compared to Quarter 1 by almost 14% (from 466 to 402).
Commenting on the details contained in the reports, the Minister for Housing, Local Government and Heritage, Darragh O'Brien, said:
"The continuing increase in the numbers accessing emergency accommodation is a serious concern. The government, local authorities and those in our NGO sectors are making every effort to reduce homelessness. Key to this is the delivery of new social housing and boosting overall supply.
"The government is investing significantly in social and affordable housing, with a record €4 billion allocated for current and capital investment in housing this year alone. Funding is in place to deliver 10,500 social homes, including 9,000 new build homes, building on the progress made last year when 9,183 new social homes were provided, a 17% increase on 2020.
Read the Full Report Here