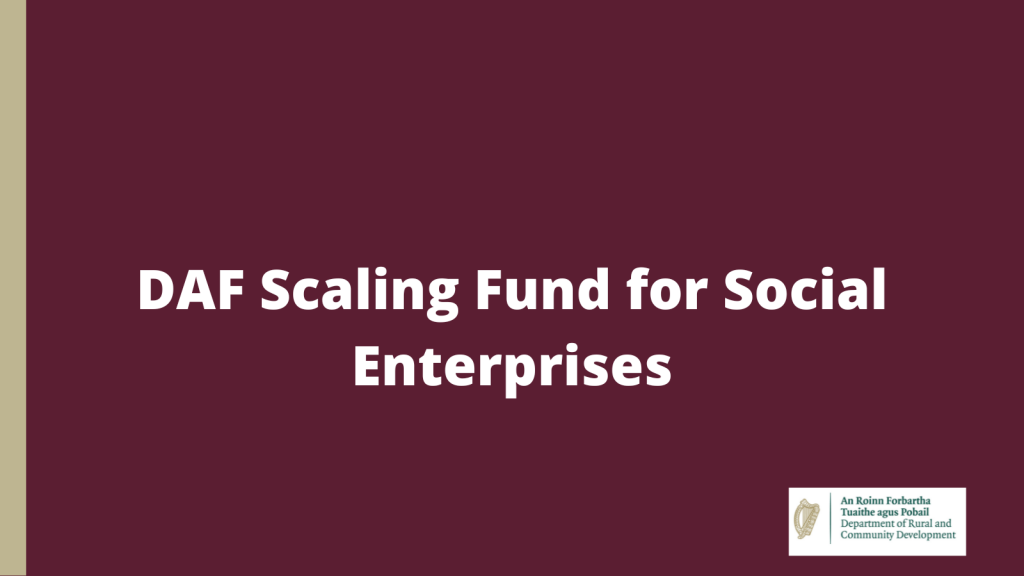 Minister Humphreys has launched a Pilot, Dormant Accounts Funded, €1.5 million Scaling-up Scheme for Social Enterprise designed to improve the impact and sustainability of social enterprises that address economic, social and educational disadvantages.
The scheme, comprising of two streams, one for medium-scale capital works and the second for Feasibility Studies is being administered on behalf of the Department of Rural and Community Development by Pobal.
Stream 1 will provide funding of up to €100,000 for medium-scale capital projects.  Stream 2, meanwhile, will provide funding for social enterprises to conduct feasibility studies. Grants of up to 80% of the total cost of the study will be provided, up to a maximum of €10,000.
Applications open at 10 am on 2nd August 2022 and close at 3 pm on 15th September 2022.
Click Here for further details, information event dates and application procedures.